The much-anticipated Apple Watch, launched at a high-profile event in San Francisco March 9, will be the barometer by which all other smartwatches will be measured and indeed will play a key role in determining whether the market for smartwatches will be a high-volume market or remain a niche, according to analysts at IHS Technology.
After months of buildup, Apple (Cupertino, Calif.) finally announced that the product will be available April 24 in nine countries. Never shy about hyping its own products, Apple billed the device as a highly accurate timepiece, "immediate and intimate" communication device and groundbreaking health and fitness monitor.
Calling it "the most personal product Apple has ever created," Tim Cook, Apple CEO predicted during the product launch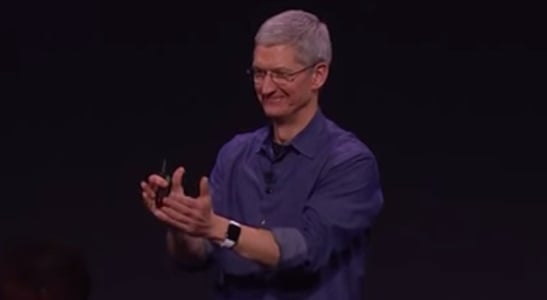 Apple CEO Tim Cook applauds his company's product at the launch event March 9. that the Apple Watch would "redefine what people expect from [the smartwatch] category."
While other smartwatches have already hit the market, the Apple Watch has garnered the highest degree of consumer anticipation—simply because of Apple's track record of reshaping existing product categories with mega-popular entries. But at this point, the size of the potential market for smartwatches remains unclear.
"Apple needs to prove why consumers need a smartwatch to confirm this is a mass market and meet the expectations Apple has raised about the smartwatch category," said Anotonios Maroulis, an analyst at IHS Technology.
As Apple Watch Goes, So Go Smartwatches
According to Maroulis, the Apple Watch's success or failure will have a lot to say about the prospects for the product category as a whole. "If Apple succeeds, other smartwatch makers will benefit from the increased addressable market," Maroulis said. "If Apple fails to make a case, then the smartwatch category will remain a niche and all smartwatch makers will suffer."
Maroulis noted that the smartwatch category is in its infancy and the market is still undefined. Apple is introducing the Apple Watch at a similar point in smartwatch history to that of the smartphone era when Apple rolled out the original iPhone, he said.
"All kinds of companies—smartphone OEMs, start-ups, wristwatch makers—are trying to catch the eye of consumers," Maroulis said.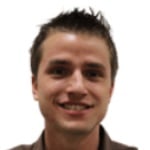 Antonios Maroulis
During the introduction event, Cook and other Apple executives touted the Apple Watch's multiple functions, including timekeeping, health/fitness monitoring and communication, as well as several niche applications like serving as a remote control for Apple TV, being used as picture viewfinder for the iPhone and two-way, "walkie-talkie"like exchanges. Cook said there were too many applications for the device to delineate during the launch.
"The list of features is a mile long," Cook said. "And I'm certain when developers get their hands on the developer kit, that list will get even longer, and there will be things we couldn't even imagine on it."
A New Pitch
Ian Fogg, director of mobile analysis at IHS Technology, said the introduction of the Apple Watch differed from the launches of other flagship Apple products in one respect. "Unlike the original iPhone's three main marketing messages, Tim Cook is pitching the Apple Watch as a versatile, many-function device," he said.
Fogg said the Apple Watch may cannibalize iPhone usage by delivering more convenient access to similar functions. "The Apple Watch can handle phone calls, leverage the iPhone via Wi-Fi or Bluetooth, and doesn't need a cellular radio built-in," Fogg said. "This is unlike the approach of competing smart watches from LG and Samsung, which include a full mobile phone radio."
The Apple Watch is said to offer up to 18 hours of battery life and is available in two different sizes and several different colors in different price ranges from $349 for the entry-level Apple Watch Sport to $10,000 and more for high-end models crafted from 18-karat gold alloys.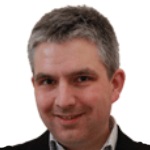 Ian Fogg
"Apple's pricing demonstrates the confidence it has in the new Apple Watch's functionality, design and consumer appeal," Fogg said.
With a total of 12 variants of the Apple Watch, Apple is attempting to cater to every fashion, Maroulis said. "But with two watch sizes, two watch colors and three versions, Apple must be careful to maintain the right mix of inventory to meet consumer demand," he added.
Although the Apple Watch is "designed to be worn throughout the day," the 18-hour battery life means it will need to be charged on a nightly basis. Critics have suggested that imposing the burden of recharging a wristwatch every night might be too much for consumers, most of whom don't currently need to recharge their wristwatches at all.
Fogg noted that the 18-hour battery life means the Apple Watch won't be able to deliver sleep tracking capability, something offered by Fitbit and other wearable fitness monitors. "This leaves room for other health bands," Fogg said.
Questions or comments on this story? Contact dylan.mcgrath@globalspec.com
Related links:
News articles: