On the back of the success of the Apple Watch, smartwatch shipment growth is expected to surge in the next five years as other vendors capitalize on interest generated by Apple's wearable device, according to new research from IHS Technology.
IHS forecasts the smartwatch segment to grow to 101 million shipments by 2020, up from just 3.6 million unit shipments in 2014.
The success of the Apple Watch will go a long way toward shaping the smartwatch market, IHS says. If the product proves to be a hit—as initial data indicates—all smartwatch suppliers will benefit from an increase in consumer awareness and understanding of the benefits of a smartwatch, IHS says.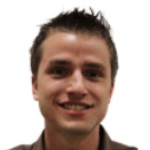 Antonios MaroulisAntonios Maroulis, analyst for mobile media, mobile devices and networks at IHS, says in a statement the smartwatch will become a key accessory device offered by most leading smartphone manufacturers. "We forecast the ratio of smartwatch shipments to smartphone shipments will increase from 1:500 to 1:20 between 2014 and 2020," Maroulis says.
However, the Apple Watch will leave a huge gap in the market, because the smartwatch requires a modern iPhone and has a starting price of $349. For the 2 billion Android smartphone users and those Apple customers unwilling to spend so much on a smartwatch, an opportunity exists for additional smartwatches to gain market share, according to IHS.
Apple to Dominate Market
IHS' baseline smartwatch forecasts sees Apple shipping 19 million Apple Watches in 2015, accounting for about 56% of the total smartwatch market. By 2020, IHS forecasts Apple's share of smartwatches will fall to about 38% as other vendors gear up their portfolios to serve the Android smartphone market.
Over the next five years, Google's Android Wear will ship 96 million units, according to IHS forecasts. Should Google offer iPhone support, the addressable market will increase even further, IHS says.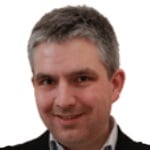 Ian Fogg
On the flip side, if the Apple Watch fizzles, the smartwatch market as a whole will suffer and could "follow the fate of Google Glass," says Ian Fogg, senior director of mobile and telecoms at IHS. Without the power of Apple's manufacturing and marketing strength, the smartwatch market would need marketing muscle enough to overcome damage to consumer perceptions.
"Apple's smartwatch competitors need the Apple Watch to succeed," Fogg says.
Questions or comments on this story? Contact dylan.mcgrath@ihs.com
Related links:
News articles: