When Pokémon Go made a splash on the market last summer, it showed there is a demand among consumers for mixed reality in gaming. Since that time, augmented reality has been ported beyond just games to criminal justice, physical security training, museum tours, fighting wildfires and even healthcare.
Educational training is also an area where augmented reality is gaining traction and that's where Shifu is pinning its hopes with its new Orboot augmented reality educational globe. Orboot merges the physical and digital worlds by highlighting every country in the world on a globe that along with a smartphone or tablet app creates a 3-D experience.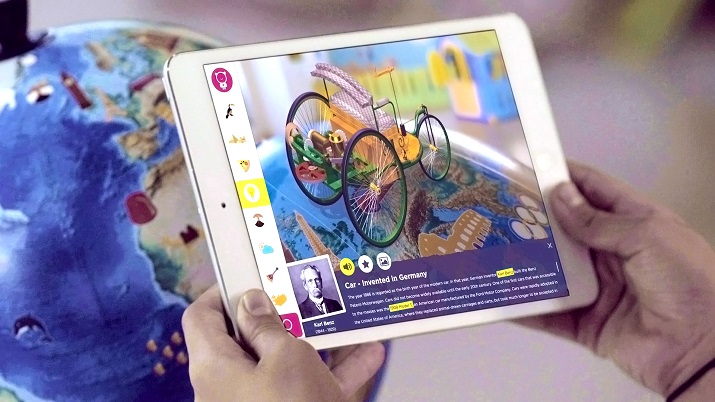 Orboot creates a mixed reality experience with a physical globe that displays 3-D images and content via a smartphone or tablet. Source: Shifu The globe allows children to interact and play by viewing immersive 3-D content such as animals, monuments, food, inventions, natural wonders of the world, culture, language and arts, political maps and weather patterns.
The information is given through the generation of detail models, voiceovers and music to present an immersive experience for learning with basic educational information as well as facts and figures.
The goal of the education toy is to promote active learning and memory retention that would not be possible with just video content. Shifu says when it began developing the Orboot it did so with S.T.E.A.M. learning in mind to promote cognitive, creative, physical, knowledge, linguistic and emotional cues to learning.
The Orboot is priced at $29 and the app is free for iOS and Android smartphones and tablets.
Shifu is currently raising funds to finish development of the Orboot through Kickstarter. To check out its project, visit: https://www.kickstarter.com/projects/playshifu/orboot-a-magical-augmented-reality-globe?ref=enventyspaartners