Augmented reality is being used for many purposes beyond just gaming, and the technology is quickly being used as training instruments in education and criminal justice.
Sandia National Laboratories works with security professionals, organizations and governments worldwide to improve the security of vulnerable stockpiles of nuclear weapons and nuclear materials. The organization is taking the training aspect of augmented reality to improve physical security against theft of nuclear materials and sabotage.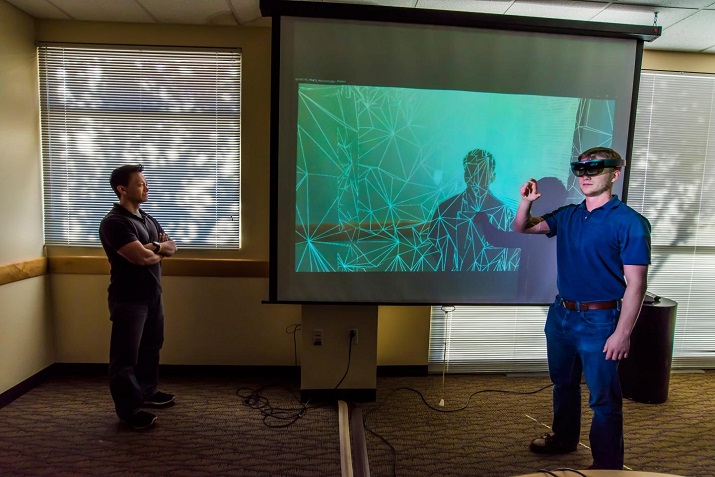 Sandia uses augmented reality headsets to help train security personnel around the world. Source: Sandia National Laboratories Sandia uses a range of physical security training methods that includes classroom courses as well as hands-on field exercises to conduct vulnerability assessments. Using pre-release stand-alone augmented reality headsets, Sandia says the potential to train personnel even further through real-world examples is possible as well as reaching a greater number of people.
Through a combination of AR technology and Sandia's Integrated Security Facility, students can be shown all the processes needed to handle and protect nuclear material without using hazardous material. This is done using standard industry tools that are used in other fields such as gaming, Sandia says.
"With augmented reality, we're able to do things that we wouldn't normally be able to do," says Tam Le, computer scientist at Sandia. "We can show virtual characters handling material, putting it into the system, show how the material is taken out, the material flow, understand the vulnerabilities and where materials can be lost. With this technology, we can actually show what is going on behind the walls. The application of these new holographic technologies will shape the future of our visualization, training and analysis capabilities and is only limited by our creativity."