Google's augmented reality technology, Tango, is being incorporated into museums in order for visitors to experience art, science, culture and natural history in a new way.
Tango is a technology platform that allows developers to create experiences such as indoor navigation, 3-D mapping and augmented reality (AR) through computer vision to enable devices to see the world around them without GPS. The first museum to integrate Tango will be the Detroit Institute of Arts built with Lumin, a mobile tour that uses AR interactivity and information to further add a new dimension for museum goers.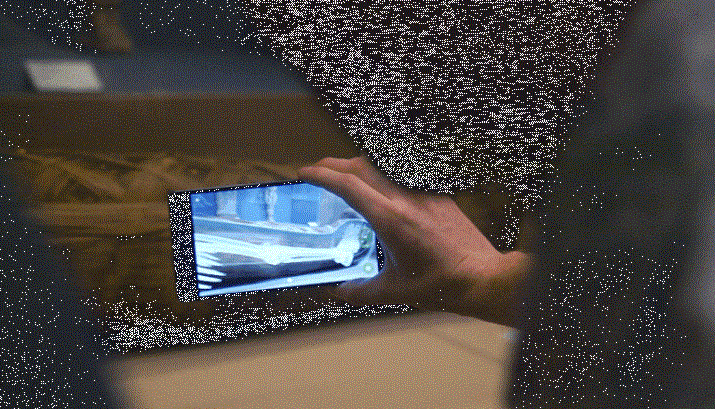 Augmented reality allows museum visitors to see the skeleton of a mummy inside a sarcophagus. Source: Google When visitors go to the Detroit Institute of Arts, they just need to ask the front desk for a Tango-enabled Lenovo Phab 2 Pro phone to explore works such as Mummy from ancient Egypt, the Ishtar Gate from ancient Babylonia and the Mesopotamian limestone reliefs and cylinder seal.
Using the AR overlay, visitors can peer beneath the mummy's sarcophagus and even get an x-ray view of the skeleton. The Ishtar Gate, which once stood six stories tall, can now be viewed at scale, and visitors will also get the chance to see where the piece fits into the architectural wonder of the museum. The limestone reliefs have long faded in color, but, using Tango, the original color of the artwork can be viewed as it was when it was first created. Finally, instead of just viewing the cylinder seals on display, using AR, visitors can roll the seals to see the written characters and figurative scenes.
Google says it plans to add Tango to more museums worldwide in the future.