Since the debut of Pokémon Go, augmented reality (AR) has been on the center stage of consumer interest, and more products capitalizing on the success of that mobile platform are coming out in order to take advantage of this desire for more virtual and physical elements in games.
But researchers at the University of Helsinki are using augmented reality as a way to improve education for students that are struggling to learn science and other skills. The research team has shown that AR technology was beneficial in students that were among the lowest in achieving school success, and these students were able to bridge the gap with other students while learning science. In high-performance students, AR was shown to improve the challenge and quality of the learning outcomes.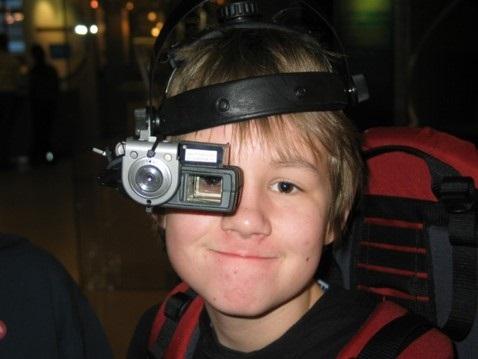 A Finnish boy uses augmented reality to learn about science and other educational skills. Source: University of Helsinki Unlike virtual reality, which is complete illusion, AR is a mixed reality of visual elements that are merged with real, physical elements. The University of Helsinki says that after Pokémon Go's success, AR became more popular and its research into using AR for learning was appealing to a wider audience.
Information and communication technologies (ICTs) used in educational materials are old fashioned and do not appeal to many students. With AR it creates a new type of learning and transports old knowledge into a new format, researchers say. The team has created learning materials, including interacting with molecule movement in gases, gravity, sound waves and airplane wind physics.
"This is not only for learning the knowledge-based facts, but learning-by-doing to make the observations is developing the thinking skills—learning to learn, as well," says Professor Hannu Salmi at the Finland-based University.
The testing included 146 students—all 12-year-olds visiting a science center exhibition in Finland. The AR testing showed that there was no gap between boys and girls in post-knowledge testing. This is important because most video games and educational games have traditionally been more beneficial to boys. By providing an educational learning system that benefits both genders, girls get more out of the informal learning experience than boys, researchers say.