Daimler, a multinational automotive corporation, has signed an agreement to supply Uber with self-driving cars to test what it considers to be the next step into the future of shared and autonomous driving.
Under the agreement, Daimler will also introduce self-driving vehicles on Uber's global ridesharing network in the coming years, becoming the first auto company to join this program. The Mercedes-Benz E-Class production vehicle was recently awarded a test license for autonomous driving in the state of Nevada. Daimler also has plans to develop an autonomous driving system for use in its truck line.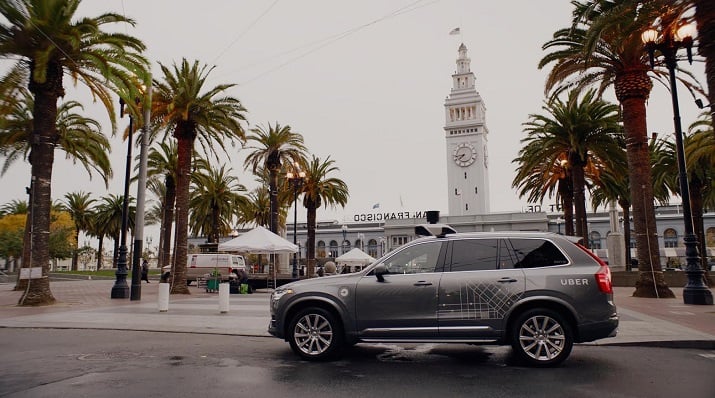 Uber recently begin trials for self-driving in Pittsburgh and, after some legal wrangling, in San Francisco as well. Uber plans to work with Daimler on future autonomous vehicle projects. Source: Uber Meanwhile, Uber has begun testing its vehicles on the road in U.S. cities, including Pittsburgh and San Francisco, in addition to its ride hailing service, which spans 74 countries. Uber's Otto division is also working on self-driving trucks.
Daimler says both companies will benefit by cooperating with research and development efforts to expand autonomous driving and network operations.
"Self-driving technology holds the promise of creating cities that are safer, cleaner and more accessible," says Travis Kalanick, CEO and co-founder of Uber. "But we can't get to that future alone. That's why we're opening up the Uber platform to auto manufacturers like Daimler. By combining Daimler's and Uber's technological strengths, more people can get access to reliable transportation at the push of a button."