Nucleus is looking to change the way homeowners use intercoms. The company is offering two-way video conferencing between rooms, between homes or even between mobile devices, enabled through voice communication using Amazon's Alexa platform.
The company launched the product last month, and now Amazon's Alexa Fund has led a $5.6 million investment round in Nucleus, with participation also from BoxGroup, Greylock Partners, FF Angel, Foxconn and SV Angel.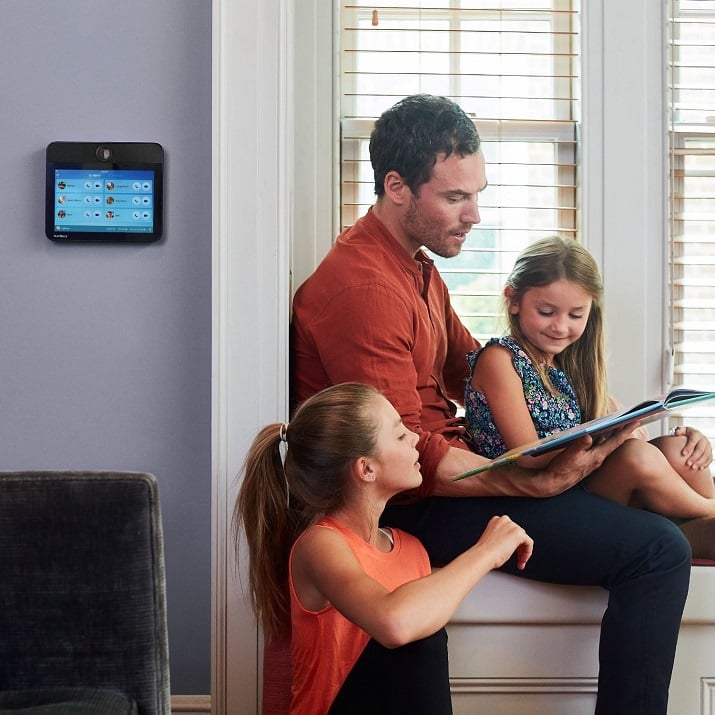 Nucleus' Smart Intercom allows families to talk from room to room, but it can also be used for video chat from home to home, or mobile device to home. Source: Nucleus The Alexa Fund provides up to $100 million in venture capital funding in order to supply projects that will use Alexa Voice Service (AVS) to create Smart Home devices that feature voice activation.
Nucleus is the first touchscreen to incorporate AVS to bring a Smart video intercom system to homes in order to make communication in other rooms easier. The tablet-sized device, which can be plugged in anywhere in the house and can connect to a mobile application, can also connect multiple homes together so that chatting with a family member in another city is much easier.
To contact the author of this article, email engineering360editors@ihs.com