As more Smart Home products become available on the market, how to control these various devices in the home is becoming the next great battleground in consumer electronics.
More devices are now being ported to Amazon's Alexa-enabled devices, such as the Echo, in order to use voice to control things in and around the home. Recently, August Home announced it has added Alexa support for its Smart Locks (Read: Smart Locks Now Available for Alexa-Enabled Devices), and now Honeywell is making its Total Connect Comfort and Lyric Round smart thermostats available for voice control through Alexa.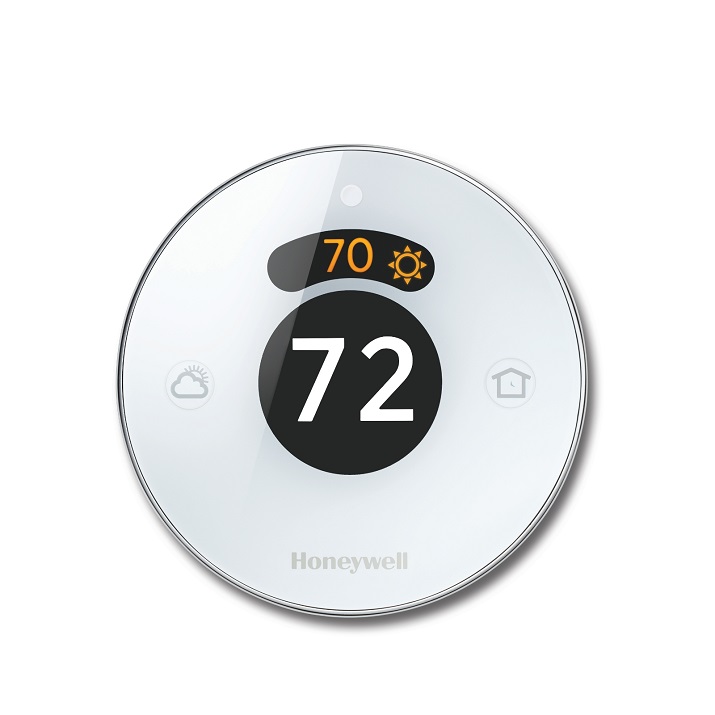 The Honeywell smart thermostat can be controlled directly or through a number of Smart Home ecosystems such as Amazon Alexa. Source: Honeywell While customers can still change the temperature, set up schedules and make changes directly with the thermostat, they can also now use voice commands through Alexa to do this as well. Even homes that have multiple zones using Honeywell's thermostats can be adjusted through Alexa.
"Even as our homes—and the tech inside them—change, customers simply want to feel comfortable, safe and in control, and find ways to save time and money," says Jeremy Eaton, GM of Honeywell Connected Home. "We've always designed our thermostats with that in mind, and bringing Amazon's Alexa into our family is a perfect next step to help make people's lives easier and homes smarter."
Honeywell's connected thermostats can also be connected to other home product ecosystems such as Samsung SmartThings and If This Then That.
To increase the number of other Smart Home devices to be connected to Amazon Alexa, the Amazon Alexa Fund has invested in smart thermostat company ecobee as part of the company's latest round of funding that generated $35 million.
To contact the author of this article, email engineering360editors@ihs.com