After already conquering the smart device world with its series of smartphones, tablets and watches, Apple has its eyes on a new market to assimilate—the smart home.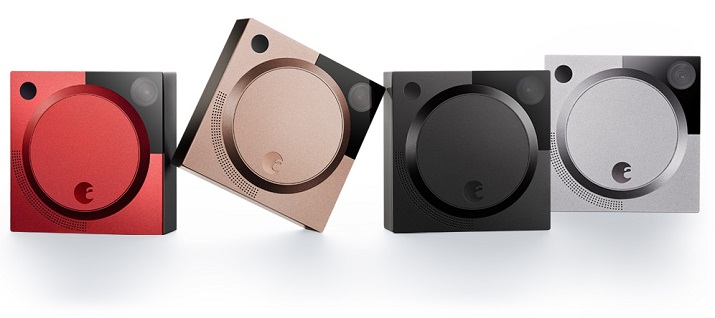 The Doorbell Cam allows homeowners to speak with visitors outside of the home from anywhere in the house. Source: August HomeAs part of its new iOS 10 operating system, Apple's Home application will allow users a secure way to set up, manage and control all of the smart gadgets in the home in one place. Apple says the application will allow accessories to be managed individually or grouped together, so they can work with a single command. The devices can also be controlled by using Siri. The accessories can be managed remotely as well or set up for home automation with Apple TV. The devices can also respond to automatic triggers set by time of day, location or action of a user.
The application will allow smart gadgets such as doorbells and locks, window shades, video cameras, thermostats, light bulbs, humidifiers and entertainment systems to all be controlled via one central application rather than having a number of applications for each individual gadget on a smartphone or tablet.
Apple's HomeKit has been available for two years, but it has not taken off as of yet because there was no real way to control it. With the Home application, the nearly 100 home automation products that have adopted HomeKit this year alone will finally be able to control the devices with Apple smart devices.
One such device is August Home's Doorbell Cam, which can be controlled through the Apple HomeKit via the new Home application. The Doorbell Cam lets homeowners see and speak with visitors at the door from anywhere in the home using a smartphone. The smart gadget can also be operated through voice commands using Siri.
If homeowners want to view live activity outside their door, they simply use the Home application. August Home's Smart Lock system—which allows for the locking and unlocking of doors and checking the status of doors remotely—has been using the Apple HomeKit since launching in April. August Home says new HomeKit capabilities will be added to the Doorbell Cam in the fall and will be delivered to current customers through a free, automatic software update.
To contact the author of this article, email engineering360editors@ihs.com