Lighting vendor Ledvance has introduced a smart multicolor light-emitting diode (LED) bulb that can be controlled via Siri and Apple's Home application without the need of a separate smart home application.
Installation of the bulb requires a homeowner to twist the Bluetooth-enabled LED bulb into the socket and sync it with the Apple Home application allowing control over the lights. Through the Home application, consumers can control all HomeKit accessories in one application, including lighting, temperature, locks, garage doors and many more.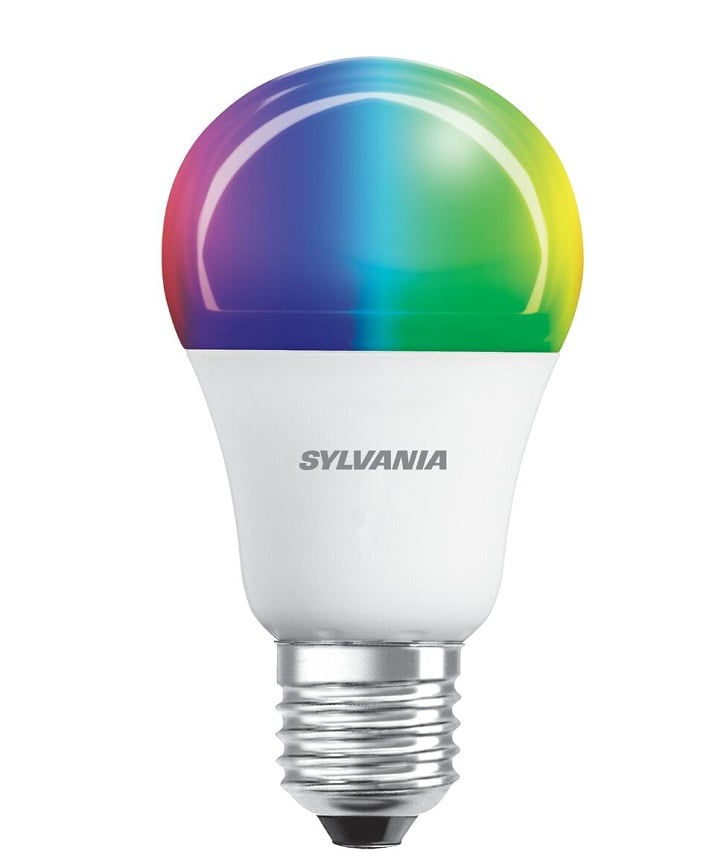 Without the use of a smart home hub, the smart LED bulb can be controlled through voice commands with Siri or through the Apple Home application. Source: Ledvance The Sylvania multicolor A19 bulb can also be controlled via voice command through Siri or be used while homeowners are away from home through the Apple Home application on an iPad or Apple TV. Lighting scenes and combination activities can also be created via the Home application, such as unlocking the door, turning on the heat and turning on the light—all with voice commands from Siri. All of this is done without the use of a smart home hub.
Ledvance says the A19 smart LED bulb will be available on Amazon in early 2017. The company is looking to expand the number of products compatible with the Apple HomeKit next year.