Now you can hit the links day or night.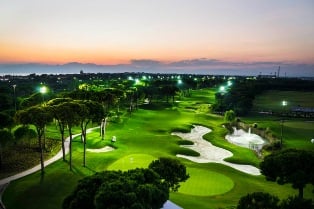 Philips is powering LED lighting for the Montgomerie Maxx Royal Belek Golf Resort in Turkey. Source: PhilipsThe Montgomerie Maxx Royal Belek Golf Resort in Turkey is one of the world's most famous courses and it just got better with the addition of light emitting diode (LED) lighting from Philips to allow golfers to play at night.
The golf course has been fitted with nearly 120 remotely managed connected LED lighting poles on holes nine to 18. A tablet computer can individually control the 370 connected LED lights in order to allow golfers to continue their play after the sun sets.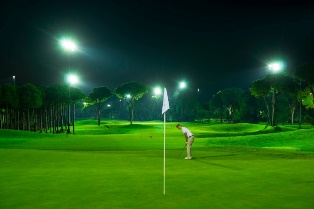 Using topographical data to figure out the right angle and position for each LED light, the light avoids shadows in the right areas and because the lights face the direction of play they prevent glare and allow golfers to track the ball in the air. Unless you shank it, then you might have a problem finding your ball or until someone invents an LED golf ball.
Questions or comments on this story? Contact engineering360editors@ihs.com
Related links:
News articles:
GE Unveils Sleep Cycle Lighting LED Bulbs
Next-Gen ADAS Image Sensor Features LED Flicker Mitigation
Lasers and Adaptive LEDS: The Bright Spots of Automotive Lighting