Chinese solar power hardware vendor Solar Leading is getting into the light emitting diode (LED) business with a new photovoltaic (PV) street lighting product designed to provide longevity and low-energy consumption to cities and individual companies.
Under the new moniker of Senior LED, the LED lighting sector of Solar Leading hopes to capitalize on the budding street lighting market where many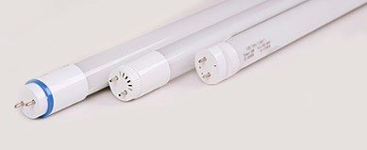 Solar Leading's PV-based street lighting allows for 365 days of illumination. Source: Solar Leadinglocal governments that are strapped for cash are changing lighting solutions to LED where they can benefit from the long life span of the devices and low power.
The street lighting can provide 365 working days of illumination thanks to an intelligent control system and light output can be adjusted automatically based on available battery power. In this system, the battery, LEDs and PV panels can be switched out when necessary as they are all independent components.
The company says the PV LED panels are fully adjustable to take maximum advantage of solar radiation compared to other solar street lights that have panels positioned at a fixed angle based on latitude.
While the company plans to initially market the street lighting to Asia, Latin America and the Middle East, future plans include bringing the PV LED lighting to the U.S. and European markets.
Questions or comments on this story? Contact engineering360editors@ihs.com
Related links:
News articles:
U.S. Regulatory Concerns Undo Philips Lumiled Sale to China?
Philips LED Lighting Enables Nighttime Golf
GE Unveils Sleep Cycle Lighting LED Bulbs
Lasers and Adaptive LEDS: The Bright Spots of Automotive Lighting