There are a variety of new transportation technologies on the market today or coming in the near future in the shape of flying cars, self-driving vehicles, the hyperloop and autonomous trucks. Yet, one technology already making a splash is the electric bike market. Big in numerous urban environments, electric bikes allow users to navigate the streets more easily while not impacting the carbon footprint, which is appealing to many riders.
Scandinavian startup Mate.Bike launched an Indiegogo campaign to raise funds to manufacture its Mate X electric bike - billed as a more affordable and foldable eBike than anything currently on the market.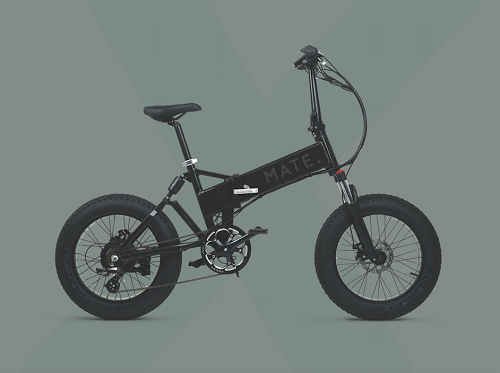 The bike can travel up to 40 to 60 miles on one charge. Source: Mate.BikeThe company has already raised $5 million on Indiegogo, more than 10,000% of its goal.
Mate.Bike said that part of its goal is to help reduce the amount of CO2 pollution and greenhouse gases that come from motor vehicles. The bike is electric so it consumes no fossil fuels, making it a more environmentally friendly alternative to vehicles.
The Mate X includes an LCD display to let riders know how much charge the bike has left, how fast they are going and a built-in USB charger for connected devices. The bike comes with puncture resistant, fat tires: The "Big Daddy" for offroad use and the "Sandstorm" for day-to-day city use.
The 48 V lithium-ion battery allows for travel up to 40 to 60 miles on one charge and the eBike can fold with one-click in order to make it easier to tow and store.
The Mate X is available for early bird introduction prices through Indiegogo starting at $699.