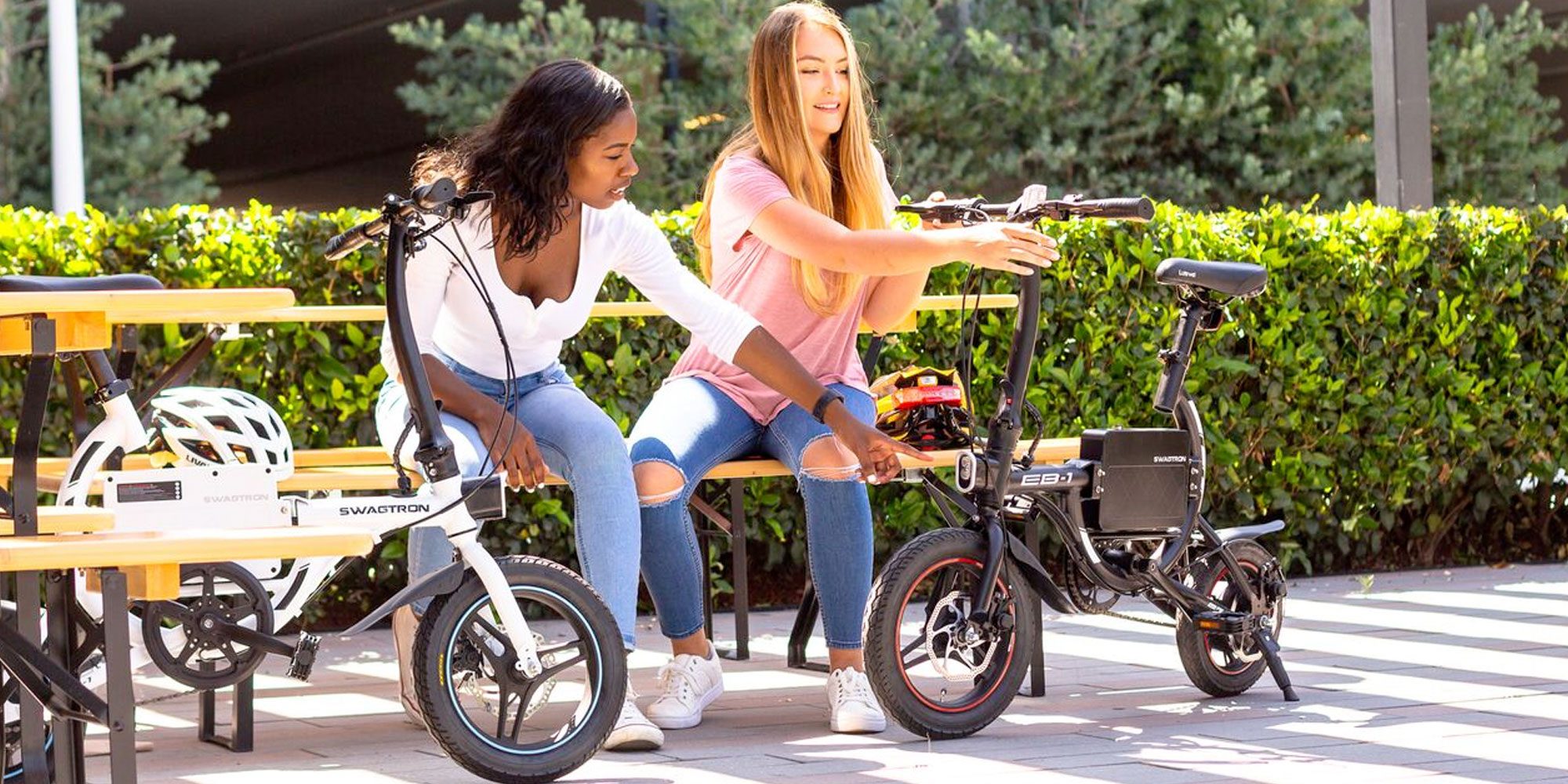 The EB1 eBike. Source: Swagtron
Swagtron has released the EB1 Electric Bike, an affordable campus commuter bike. The EB1 is a compact, aluminum folding electric bike designed for navigating urban commutes and college campuses. The bike has a quiet 250-watt motor and can reach speeds up to 12.4 miles per hour while climbing inclines up to 25 degrees and carrying riders up to 242.5 pounds, with a 7.45-mile range.
The EB1 can be used in pedal-to-go mode, throttle only or pedaled as a traditional bike. This allows the user to save battery power, giving them the power to go farther and faster than using just the motor.
The EB1's stem folds down and the pedals fold in so the bicycle is compact, easy to store and tight transportation is simple. The 36V Li-ion battery charges in two to three hours.
Dual disc brakes work in many conditions, and Autoguard braking technology automatically cuts engine power whenever the rider presses the brakes.
The bike has a USB port for charging devices on the go, front and rear fenders to save the rider from puddle splashes, an LED headlight for enhanced visibility at night and a safety bell.
The Swagtron EB1 Electric Bike retails for $599.99. Currently, there is a sale and the bike is available for $479.99. Learn more about the bike at Swagtron.