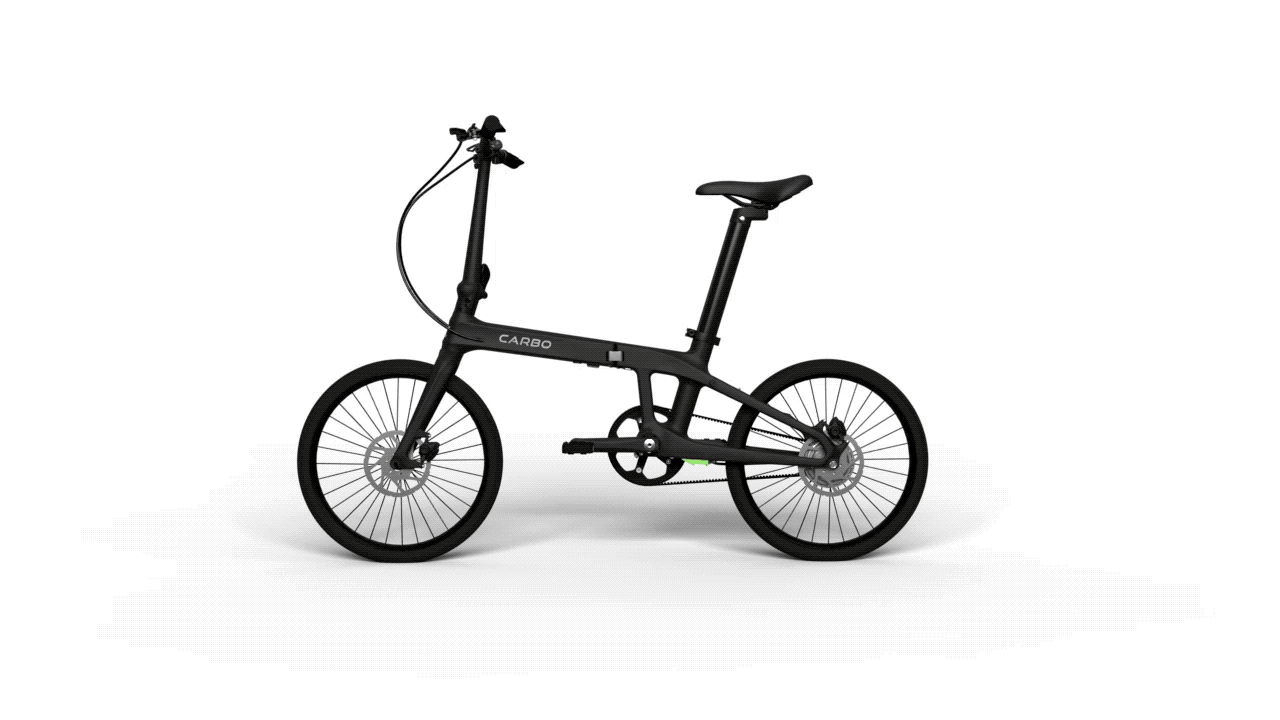 There are a lot of electric bikes (e-bikes) that have been released over the past few years, with many looking to decrease the need for automotive vehicles and contribute to cleaner energy transportation.
Recently, Mate.Bike launched an Indiegogo campaign where it raised more than $5 million in sales for its bike that can travel up to 40 to 60 miles on one charge. Swagtron rolled out its EB1 bike that can be used in pedal-to-go mode, throttle only or pedaled as a traditional bike. There is even a DIY kit that can transform any normal bike into an e-bike.
Now comes Carbo, a new e-bike on Indiegogo from RideCarbo, which is engineered to be operated without any learning curve, while at the same time being lightweight and foldable for easy transporting.
RideCarbo said part of the issue with e-bikes is that they can seem intimidating or tailored for a specific type of rider. But Carbo is designed for every person and everyday use. Carbo can be folded down for transporting in about 10 seconds, the company said.
The Carbo e-bike is made out of carbon fiber, making it both light and durable. The battery is 12.9 kg, which is lighter than most e-bike batteries on the market. The battery, which also contains a USB port, is placed in the seat-post, which helps balance the center of gravity on the bike.
Additionally, the bike is easy to upgrade or service, as all of the components are designed for quick release, making this process more efficient, RideCarbo said. Other features include an LED, Bluetooth-enabled screen and an option to choose a chain or carbon belt drive.
Carbo just launched on Indiegogo to drum up sales for the e-bike, as well as get word-of-mouth publicity. Find out more information by going to Indiegogo.