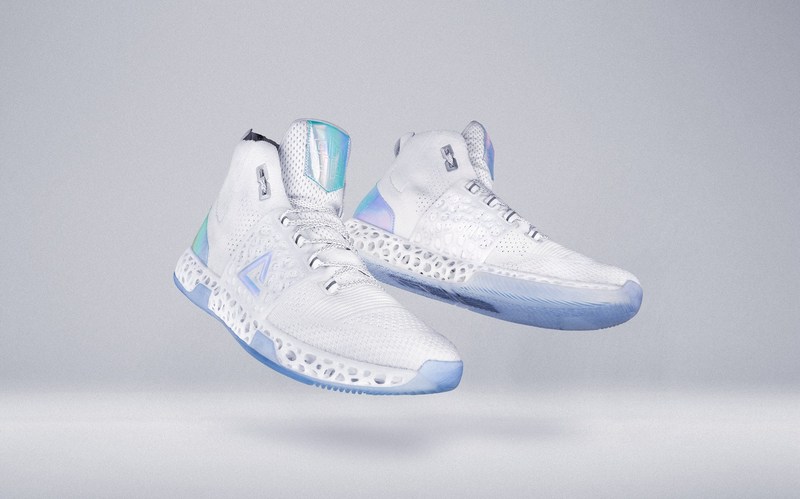 The world's first 3D printed basketball shoes introduced by PEAK. Source: PEAK
PEAK has released the world's first 3D printed basketball shoes. They first revealed the wearable 3D printed shoes at the 2017 PEAK China Tour & Dwight Howard III Press Conference on August 24, 2017.
PEAK is one of the first brands to apply 3D printed technology to sports shoes. Three years ago, PEAK acquired 3D printing equipment and started working on products that were based on the 3D printing concept. The brand launched "FUTURE I" 3D printed running shoes in May 2017. With the reveal of the 3D printed basketball shoes, PEAK has become one of the leading sports brands in the R&D and application of 3D printed technology.
Based on the technology backed by scientific research that was applied to the 3D printed running shoes, PEAK used SLS laser technology and the printing prototyping of the flexible and lighter TPU powders in the design.
The Dwight Howard III-3D printed basketball shoes deploy a 3D lattice structure in the middle of the sole and the 3D printed TPU structure for the vamp side walls. This breaks the existing design structure limits and expands the opportunity for designers to be more creative.
To learn more about PEAK and their 3D printed shoes, visit PEAK.