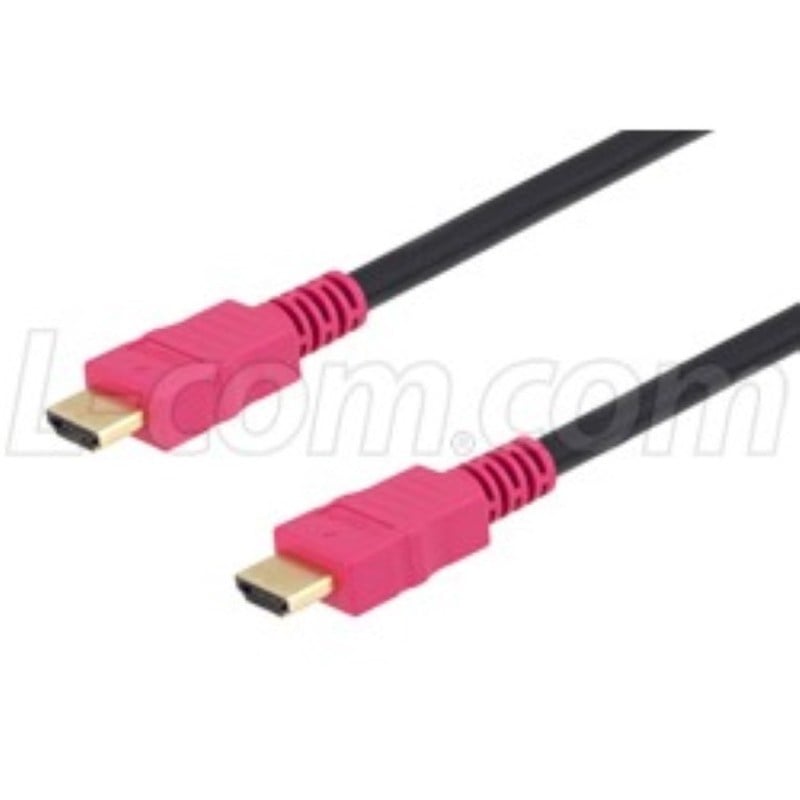 High-Flex HDMI Cables. Source: L-com
L-com Global Connectivity has announced that it has released a new series of high-flex HDMI cables to address confined space AV applications.
L-com's high-flex HDMI cables were designed for applications that require routing an HDMI cable through small spaces and around tight corners. The new HDMI cables can also be used in applications where the cable is frequently moved or flexed.
The new VHA00001 series cables have a fully molded black shell construction that provides strain relief and a 30 micro inch gold plated contact that minimizes signal loss after repeated mating cycles. These cables also support 4K and 1080p resolutions.
L-com's new high-flex HDMI cables are currently in stock and available for immediate shipment.
To learn more about these HDMI cables, visit L-com.