Fairview Microwave Inc. has introduced a new family of flexible 50 and 67 GHz VNA test cables designed as port extenders that are able to withstand the rigors of the test lab.
In lab environments, cables used for testing are constantly flexed and torqued during normal simulations. In order to receive accurate and repeatable test results, the cables must be durable to withstand a significant life cycle. Fairview says the cable family features braided stainless steel armoring surrounding the coax to provide a rugged cable that is flexible and can exceed 100,000 cycles.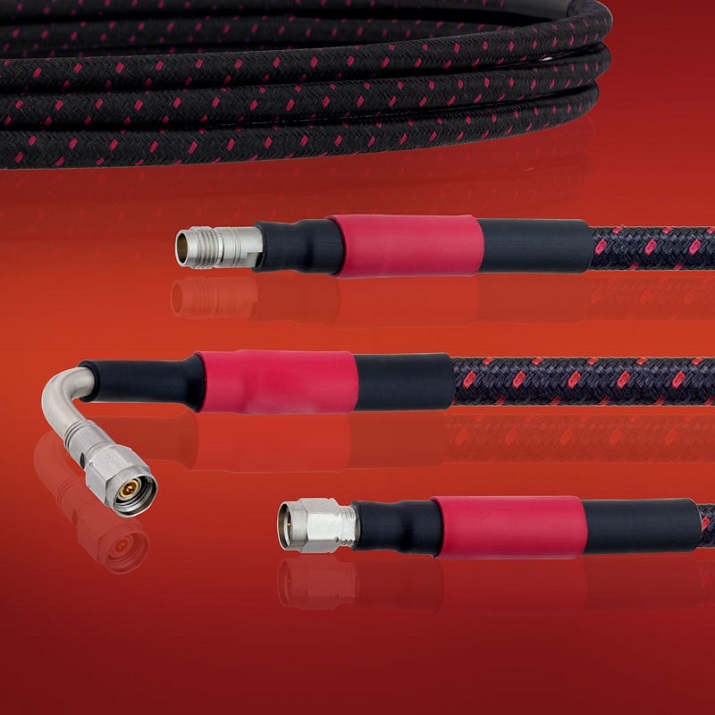 Fairview's rugged and flexible VNA test cables can exceed 100,000 cycles in testing. Source: Fairview Microwave The cables can be used for semiconductor probe testing, precise bench top testing as well as lab/production testing where this type of durable cable is required. The 50 GHz versions are terminated with 2.4 mm connectors while the 67 GHz versions utilize 1.85 mm connectors, allowing the cables to fit into tight spaces and can reduce the length of the cable required in many applications.
To contact the author of this article, email engineering360editors@ihs.com