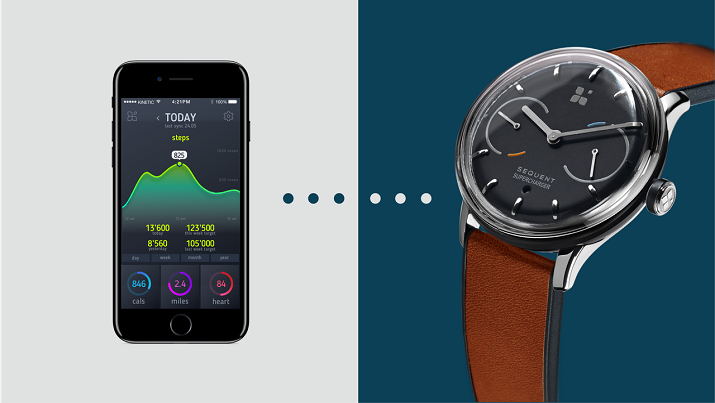 New kinetic smartwatch. Image credit: Sequent
SEQUENT, a new hybrid smart watch with breakthrough technology, launched on kickstarter.com on July 5, 2017. The new watch has a kinetic self-charging battery system that provides a long power supply that requires no additional charging.
SEQUENT generates 100 percent clean energy. The watch has the newest generation of heart rate sensor, GPS tracking and notification system. The notification system can connect by Bluetooth to the Biofeedback health and sports app.
The SEQUENT "SuperCharger" smart watch starts at $149.