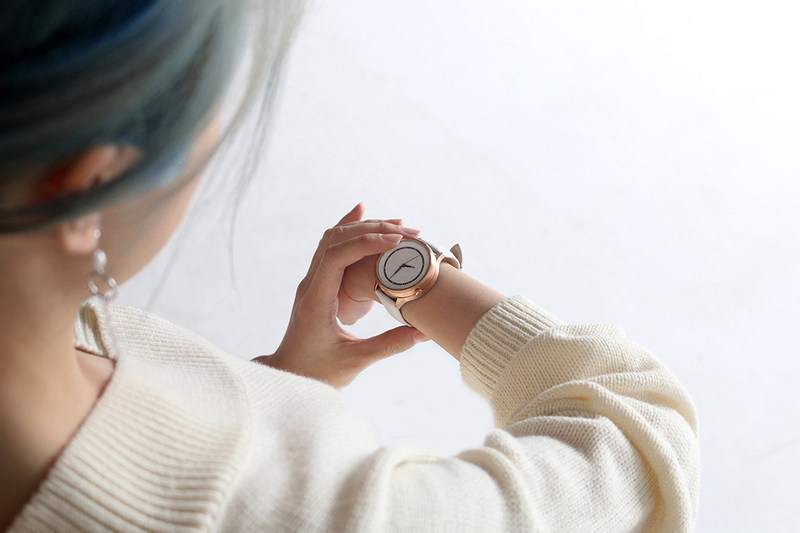 Carah, a real analogue watch with smart capabilities and a built-in SOS safety alert, launches on Kickstarter today for a campaign that will last 30 days. Source: DNX
DNX has launched the Carah safety watch on Kickstarter for a campaign that will last 30 days. Carah is an analog watch with smart capabilities and built-in SOS safety alert.
Carah is the result of collaboration between a computer science professor and a mechatronics expert. Together they developed a smart safety watch that has style, functionality and personal security. The professor's daughters were studying abroad at the time, and they were the inspiration behind the smartwatch.
Newswatch TV chose Carah to be the highlight of its "back-to-school" technology segment. The watch has a real analog interface with an ability to sound an alarm in the event of an emergency. A two-second push-and-hold of the watch immediately alerts the watch holder's guardians and sounds a loud siren. The simple and fast action will send GPS information of the person who is seeking help, automatically alerting designated guardians like the campus police or their community of helpers.
Carah has a few different applications. The SOS app is a one-touch emergency siren that texts and sends out an automatic call to guardians. Fitness is a step, run and calorie burn counter. The Notification app alerts users when they receive SMS/Call, /SNS vibration and LED notifications. Recording allows users to instantly record audio. The timer is instant timer activation. Find Phone plays a loud tune on the user's phone to help in finding it. The watch also has push-button technology that allows users to press the whole watch or the 12, 3, 6, or 9 spots on the watch face to activate the above functions. Carah also has Android and iOs pairing, which allows users to take a selfie photo.
The watch has top-quality Japanese movement technology and is made of highest grade materials, using specially-coated scratch- and drop-resistant glass and leather straps. The watch case is made from stainless steel 316, which is the same material often used in a high-end watch. The high-quality Japanese quartz movement provides accurate and hassle-free timekeeping. Purchasers can select between three watch faces.
Carah runs on two batteries. The watch itself has a standard SR626W coin battery that lasts about two years. The smart functions use a chargeable lithium-ion battery. The main drain on this battery is the fitness function. The standard usage without the fitness monitoring is three months per charge. The standard usage with two hours of fitness monitoring per day is about one month per charge. It should take about 1.5 hours to fill the battery from empty to full charge.
To learn more about this new smart safety watch, visit the Kickstarter page here.