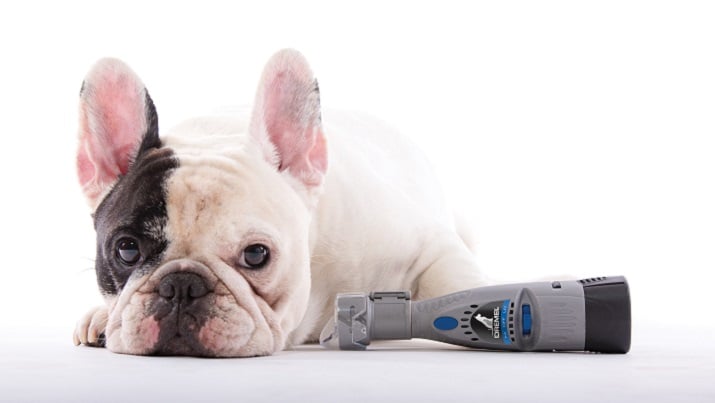 Manny the Frenchie. Image credit: Dremel
This is just too adorable.
Dremel has announced a new pet nail grooming kit, the 7300-PGK, that features a 45-degree paw guide, the veterinarian-recommended angle for precise and gentle nail trimming.
The rotary tool included in the kit has a clear attachment that is designed to help pet owners avoid cutting nails too short, or causing pain to their pooch. It also features a quiet motor with two variable speed settings, good for keeping your grooming subject calm during the procedure; simple hinged construction for easy cleaning and assembly; and the ability to capture nail filings. It works off a rechargeable battery.
Some owners that trim their own pet's nails find that their pets are more comfortable that way.
"Our favorite part about having a Dremel rotary tool is just the convenience," said Jon Huang, one of the owners of celebrity pet Manny the Frenchie. "We don't have to drive to the groomers. And the dogs are more comfortable. They're not with a stranger; we're doing it."
Videos, photos and social media cross-promotional marketing are part of Dremel's launch of the new device, in partnership with Manny the Frenchie.
The 7300-PGK Pet Nail Grooming Kit has an MSRP of $39.99.