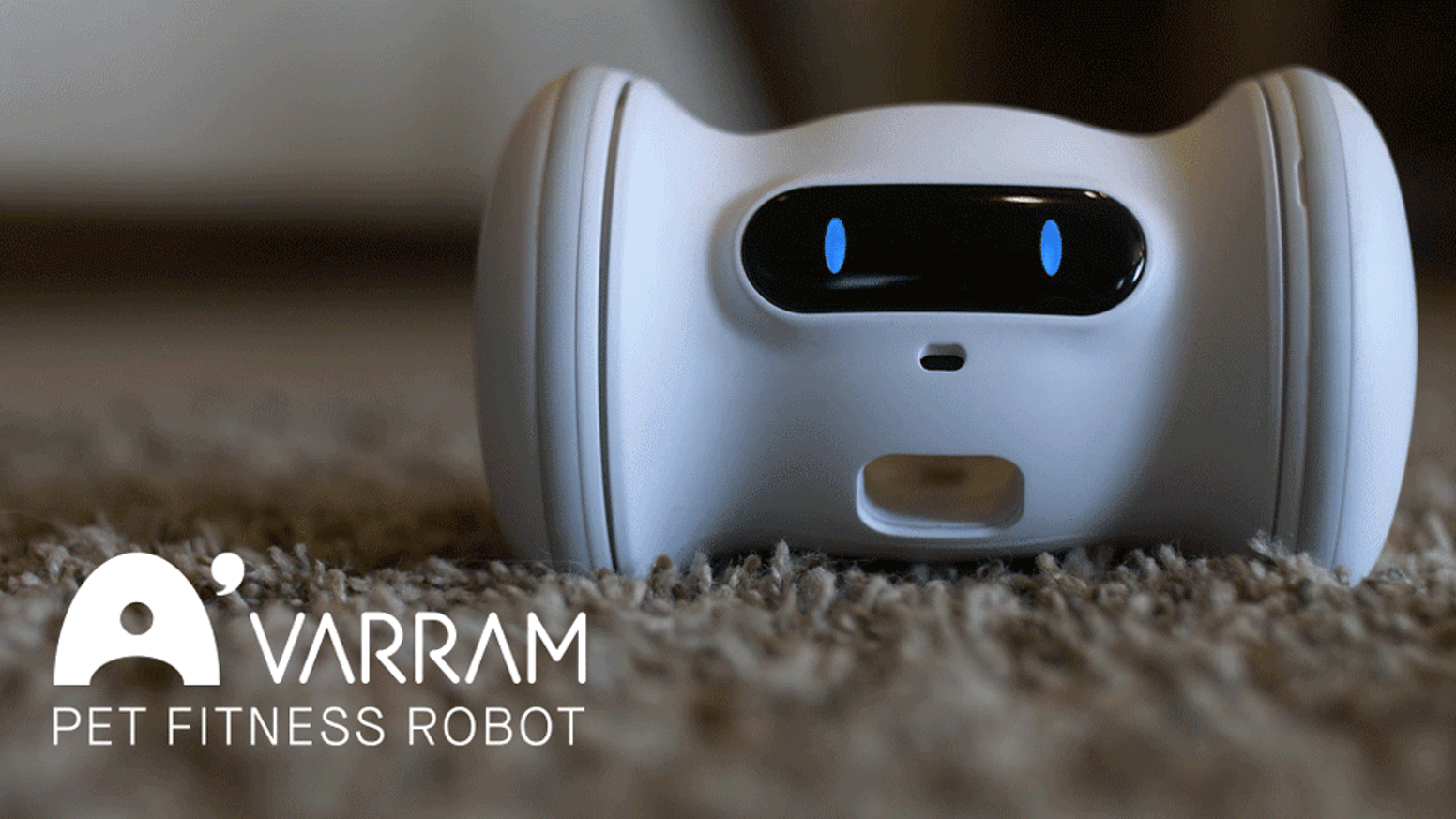 Source: Varram
Obese pets are at increased risk for developing serious weight-related disorders such as diabetes, arthritis, high blood pressure, kidney disease, cancer and more. Varram has developed the Pet Fitness Robot to help pets lose weight.
The robot is designed to help pet owners to care for their pets while they are away, schedule activity time and reward the pet. Using the Varram app, automatic routines can be scheduled via Bluetooth. Features include interacting with friends who have pets of a similar age and breed, controlling the robot manually or customizing actions by programming it to your pet's personality.
By using the mobile application, users can manage play time, toss counts and sleep time, and control activity routines. The robot is made from FDA-standard polycarbonate, with advanced positioning sensors allowing it to navigate any space. It runs for up to 10 hours.
Visit the Kickstarter page to back this campaign and learn more.