Tractive has announced a pair of new and exciting devices at CES 2018 in Las Vegas. The Tractive GPS Cat and Tractive GPS Dog have a new design, and the feature-packed trackers have been optimized to fit the needs of cats and dogs in two unique form factors and designed to greatly enhance the pet owners' experience.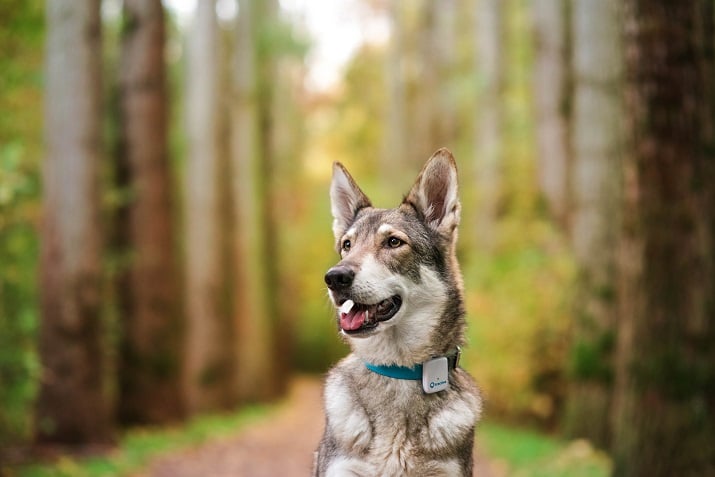 The Tractive Dog GPS. Source: Tractive
New features include activity tracking and quick-switch batteries. These features provide reassurance to pet owners and freedom for pets. Detailed activity monitoring and precision GPS location tracking can be provided nearly anywhere in the world with essentially zero downtime.
Additional features revolved around Tractive's IoT and smart home integration with services like a Google Home or Amazon's Alexa.
The integrated smart collar in the Tractive GPS Cat allows the tracker technology to be distributed across a wider area, reducing the load and impedance of a bulky tracking device, which is important for small and nimble cats. There is an emergency break-away system that has also been built into the collar that will release from the neck of the cat if it becomes entangled, such as if the cat gets stuck in a fence. Once enough force is applied, the cat will be able to break free and the user can retrieve the active collar with the companion app. The Tractive GPS Cat is designed for cats, but could naturally fit small dogs or similar animals.
The new clipping mechanism allows for easier and faster mounting of a Tractive tracker while increasing reliability. The quick-clip attachment allows the GPS to fit nearly any collar and to detach at the press of a button. The tracker mound will remain on the collar comfortably, while the tracker is charged or set aside, providing a simple and secure user experience. The slender design makes it ideal for a wide variety of dog sizes. The Tractive GPS Dog is designed and optimized for dogs, but it would naturally fit large or other similar animals with a collar.
The Tractive GPS Cat will be released in early 2018, starting in Europe, and the Tractive GPS Dog will be released later in the year. Pricing is still undetermined.
Those attending CES 2018 can check out the devices in person at the Sands (Halls A-D - 44340) on the corner of Wearables, Fitness & Tech and Health & Wellness. Or visit the Tractive website to learn more.