Petcube has announced the release of Petcube Bites, its third interactive pet camera that creates a new treat experience for both pets and their owners.
The Petcube Bites treat cam can throw treats varying distances and has a high capacity two-pound container that automatically tracks treat volume. When the treat supply is low, users are notified and can reorder treats through the Petcube app. The device has advanced camera capabilities including 1080p video, a 138-degree wide angle lens, night vision, digital zoom, 24/7 video recording, sound and motion alerts and two-way audio for real time chat.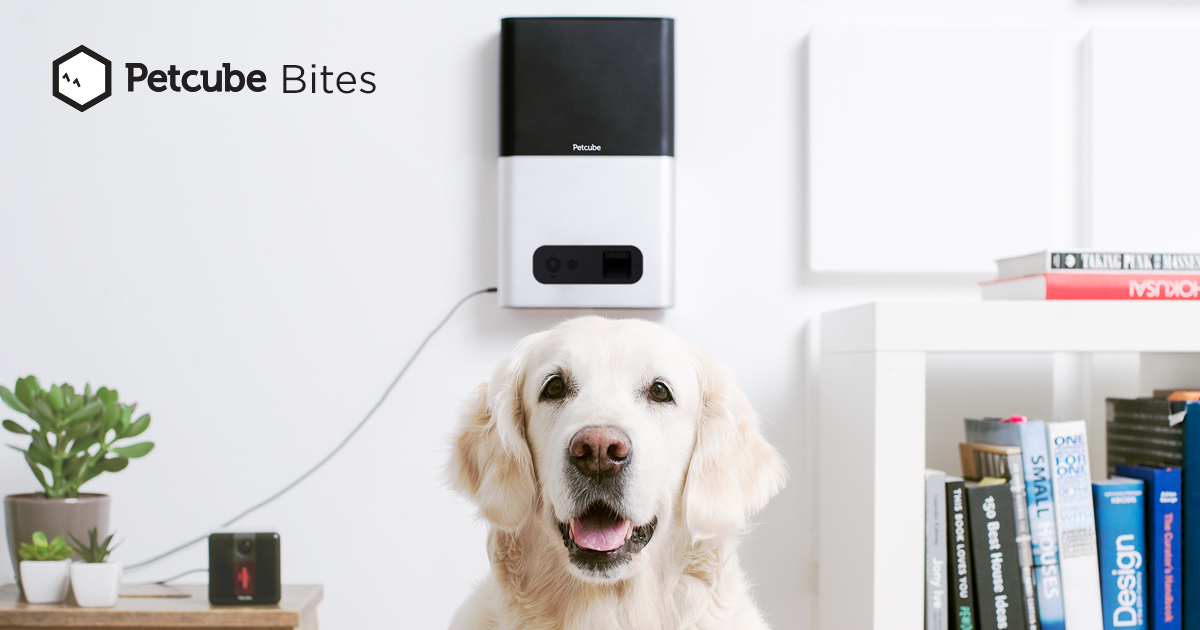 The new Petcube Bites interactive pet camera. (Source: Petcube)
Petcube Bites is controlled through the Petcube app. The app allows owners to see, talk and interact with their pets remotely. It also gives them the option to share real-time video access to their pet with friends, family and other members of the Petcube community. Device owners can live stream videos of their pets on Facebook through the app.
Petcube partner Wellness®, a natural pet food brand, will provide treats with every purchase of Petcube Bites. Owners will also have the flexibility to buy their preferred treat brands that are compatible with the device through the app.
Petcube has teamed up with San Francisco SPCA in support of rescue causes. Petcube is donating Petcube Bites camera to the San Francisco SPCA, as well as providing staff training and resources, and creating adoption kits to help new pet parents take care of their new friends. As part of the Petcube for Shelters program, Petcube sets up public camera sharing capabilities to enable anyone with the free Petcube app to interact and play with adoptable shelter pets.
Petcube Bites is compatible with iOS and Android devices. It will be available for $249 USD starting July 24th on Petcube.com and Amazon.com. The device will also be available at Best Buy, Petco and Bed Bath and Beyond. It will first be available only in matte silver finish, and future colors will include carbon black and rose gold, to be released in Fall 2017.