CES 2022 has frequently been the place to see the coolest gadgets, gear and automotive tech that may be ready to buy or just a pipe dream.
This year was no different and on the first day of the show a slew of interesting gadgets across the gamut of smart home, video, audio, the new metaverse and everything in-between was introduced.
Here's some of the cool (and weird) stuff found at the show on Day 1.
The Freestyle
This is a portable projector that appeared at CES 2022 from Samsung. It offers to bring video and audio content to consumers wherever they go. The projector contains a smart speaker and ambient lighting and allows for streaming of Netflix and other services directly on a wall, table, floor or even a ceiling without any separate screen needed.
The Freestyle has a rotation of up to 180° and has an auto focus feature that allows the projector to display images up to 100 inches in size. The projector comes with a dual passive radiator for a clean and deeper bass without distortion and has 360° sound radiation for cinema-quality sound.
Freestyle is compatible with both Android and iOS mobile devices and is the first project to include far-field voice control so it can be operated using voice assistants for hands-free operation.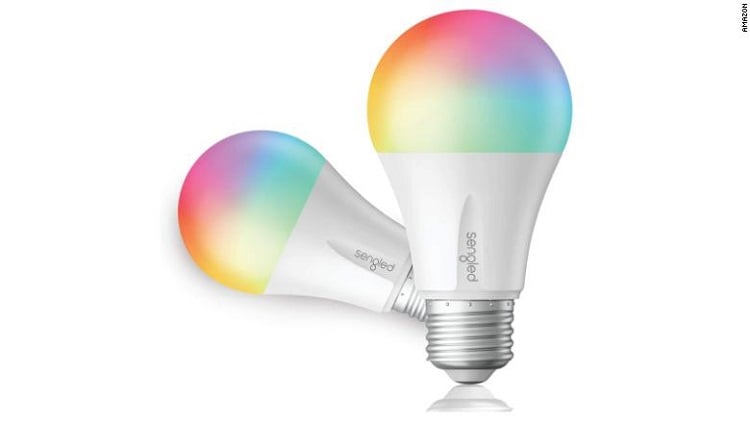 The light bulb can measure sleep patterns and health stats and can be configured to cover an entire house in a mesh network. Source: Sengled
Sengled smart light bulb
Since the innovation of the light emitting diode (LED) there have been several smart light bulbs that have come to market.
However, the smart light bulb from Sengled is an interesting evolution of the smart home devices. The bulb includes sleep tracking as well as certain biometric measurements such as heart rate, body temperature and other vital signs.
The bulb includes frequency modulated continuous wave (FMCW) radar that combined with artificial intelligence algorithms helps to monitor the health statistics of individuals.
The bulbs can be connected via Bluetooth mesh network to create a virtual map to detect human behavior, determine if someone has fallen and then sends for help.
Oh, it also lights up a room.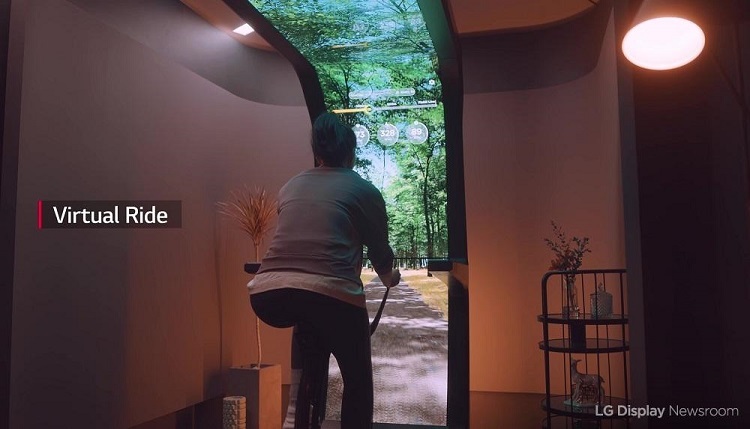 It's an exercise bike and a ginormous display that brings the outdoors inside and allows people to take bike rides in places they may not be able to otherwise. Source: LG Display
LG's Virtual Ride
One of the wildest innovations of the first day of CES 2022 came from LG Display, which along with its parent company LG Electronics, frequently delivers some crazy gear that takes current technology and uses it in ways never thought possible.
Here is the Virtual Ride, a stacked floor-to-ceiling OLED display (three 55 inch displays combined) in an r-shaped form that is connected to an exercise bike. The machine allows a user to get on a bike and take a virtual bike ride through a forest or through a European village or wherever they want to go.
The curvature radius allows for sharp curves on the bike ride to enhance the immersion of traveling outdoors. It also includes touchscreen controls on the arm rest so that the bike and OLEDs can be adjusted while exercising.
Why go outside, when you can bring the outside, inside.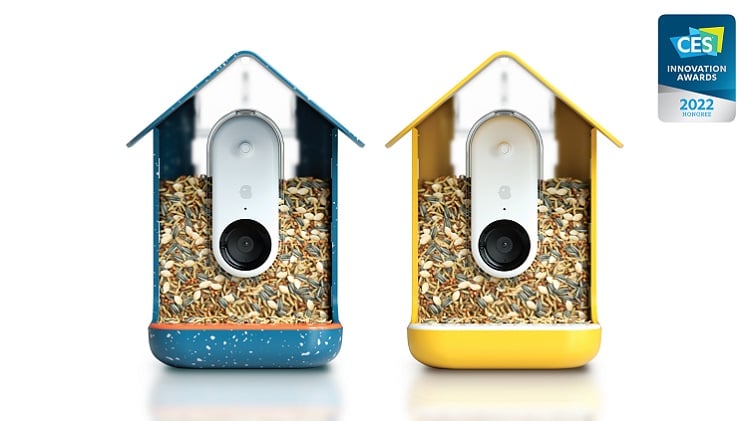 Bird Buddy is a cool thing for bird watchers as it not only categorizes birds but also allows for streaming video and taking photos of the birds when they eat. Source: Bird Buddy
Bird Buddy
Bird Buddy is an artificial intelligence powered bird feeder that notifies users when a bird hangs out on the feeder through a notification on the Bird Buddy app.
Bird Buddy includes built-in technology to capture photos or videos of birds and also recognizes more than 1,000 species and organizes them in a collection. The feeder unit also notifies the owner when bird seed levels are running low. Bird Buddy is also Wi-Fi capable and features an optional solar panel and video sharing.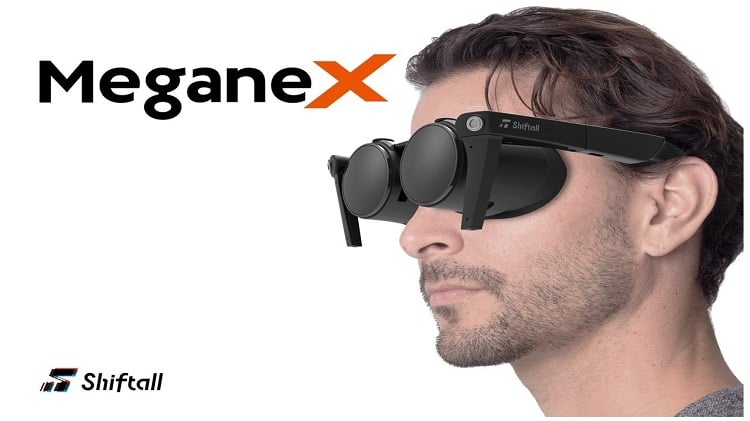 Shiftall made these cool glasses for the metaverse that are lightweight and feature plastic optics from Kopin. Source: Shiftall
Metaverse glasses
Shiftall, a subsidiary of Panasonic Corp., revealed a new type of virtual reality glasses at CES 2022 that are specifically designed to launch users into the metaverse.
The MaganeX glasses are the so-called first 5.2K high-dynamic-range (HDR) headset that also uses micro-organic light emitting diode (OLED) displays on chip and uses the all-plastic Pancake optics from Kopin Corp. The lightweight form factor allows the glasses to be worn for extended periods of time and provides interpupillary distance and diopter adjustments so they can be used without corrective lenses. The frame also contains built-in speakers.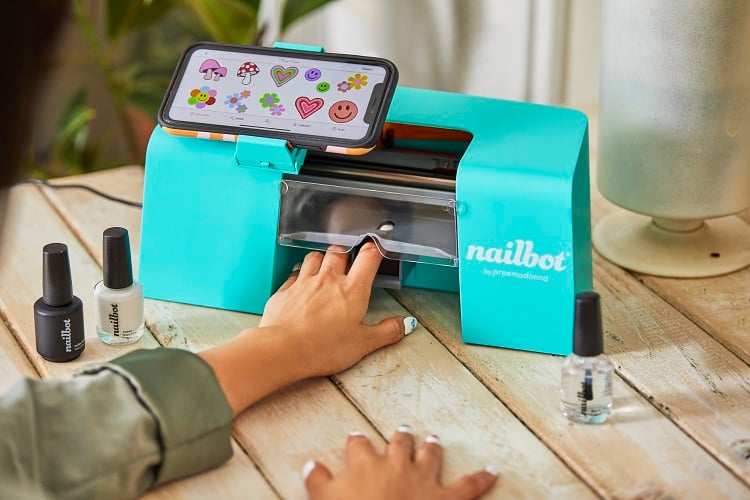 A system that makes your nails look good automatically. Source: Preemadonna
Nailbot
This is an at-home manicure system that not only keeps nails looking good but also prints instant nail art and photos.
Developed by Preemadonna, Nailbot was given a CES 2022 Innovation Awards Honoree title for nail technology. The system was originally developed via crowdfunding and now the technology will be commercialized for mass market.
How it works is you prime your nails with the in-house developed primer, then choose which print you want via a smartphone app. Put your finger in the machine and boom, instant prints on fingernails.