Many cool, new gadgets were debuted at the 2107 CES last week including the latest and greatest televisions, the proliferation of autonomous driving, the upcoming augmented reality headsets and a variety of interesting robots, drones and other gadgets.
Of course, with the cool technology comes the strange, like new innovations in smart clothing, internet-connected pet gadgets, bug zappers and grill cleaners.
Here are some of the strangest stuff we found from CES:
E-skin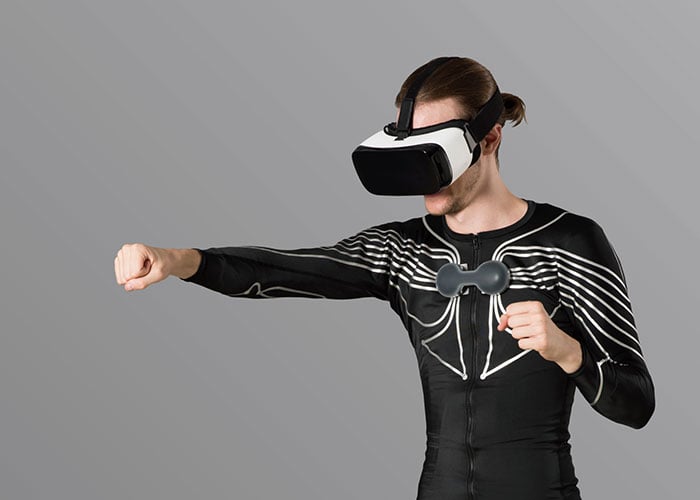 E-skin allows you to feel what's happening in a virtual reality game or tells you how to better exercise. Source: Xenoma
Designed to work as an input controller for gaming and virtual reality experiences or a personal coach for improving form and monitoring during fitness, E-skin from Xenoma looks like something out of the movie "Tron" or a bad Halloween costume that someone tried to pass off as the Batman.
Not only can you interact with a virtual world, but now you can feel it or have your t-shirt tell you that your posture is wrong, or you aren't doing an exercise correctly.
Self-Cleaning Litter Box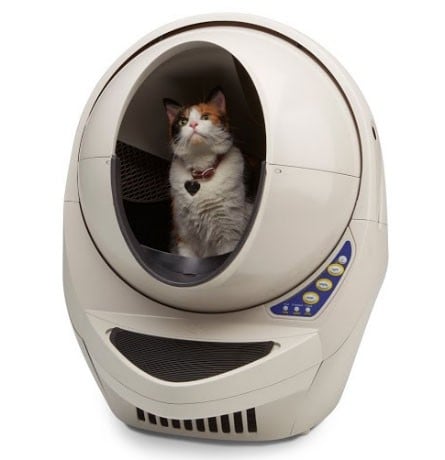 A self-cleaning litter box separates waste from clean litter automatically. Source: Litter Robot
Hate cleaning after your cat? Then the Litter-Robot is what you need as it features an automatic self-cleaning litter box that sifts waste from clean litter after a cat exists and puts it in a waste drawer for disposal.
The device looks like something out of the movie "2001" … but for cats.
Smart Rubber Ducky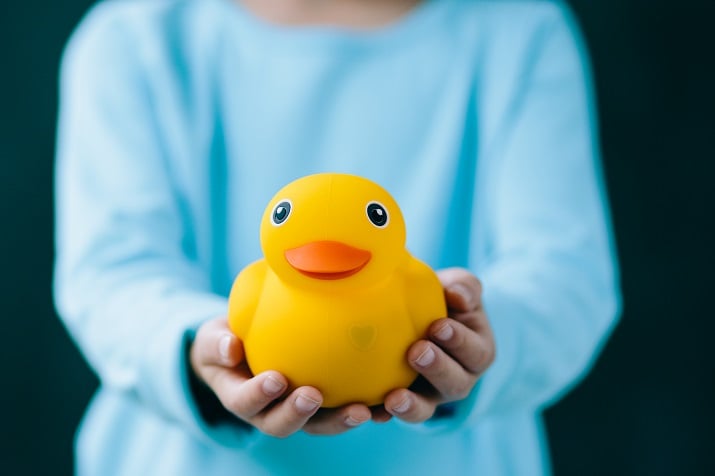 A Bluetooth-connected, app-enabled rubber duck for kids for baths and bedtime. Source: Edwin
Edwin the Duck is a bath time toy that comes equipped with a speaker, thermometer and its own smartphone app. So now even bath toys are connected to Bluetooth and have music streaming abilities. The toy also tells parents if the bath is too hot, can be used as a night light, can tell stories and is equipped with hands-on games.
Ear-Free Headphones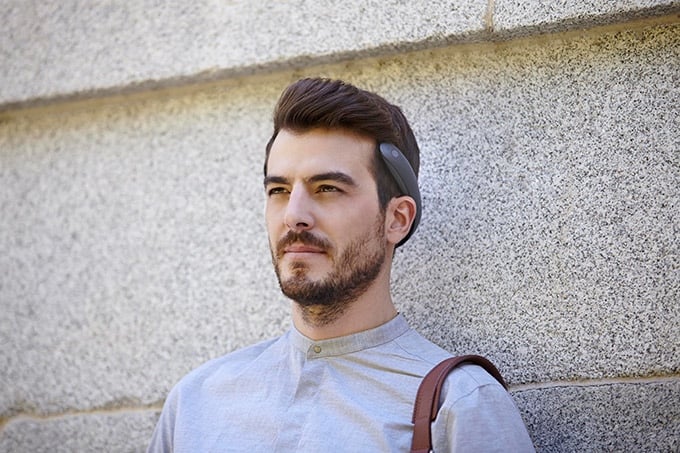 Ear bud free headphones that not just play music but allow for voice calling and Skype. Source: StudioBanana Things
First Apple takes away the headphone jack in its latest incarnation of the iPhone, now Studio Banana Things is taking away ear phones with its Batband bone conduction headphones.
While it may make you look like that security guard from Cloud City, it allows you to take calls, connect to Skype, listen to music, play video games and works with augmented and virtual reality. So at least you can do a variety of things while fighting the Empire.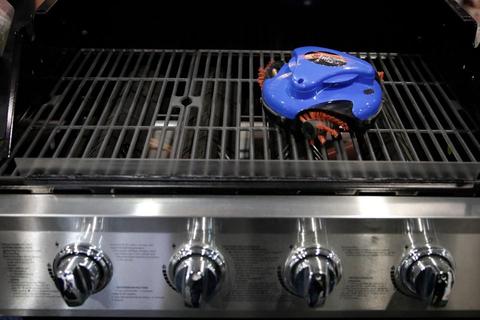 Automated grill-cleaning robot can be set on a timer to clean for different times. Source: Grillbot Grill-Cleaning Robot
Because cleaning your grill is too difficult, now a robot can do it for you. Grillbot is an automated device that can clean any grill of any size or style with a push of a button. The robot can be replaced with different brushes to fit different grill types and contains a lithium-ion battery as well as a timer so you can set specific times for the robot to do the cleaning.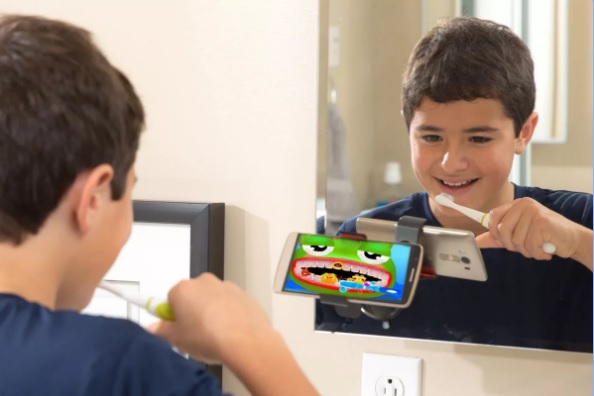 A gaming toothbrush that tells kids how to properly brush and for how long. Source: Grush Gaming Toothbrush
Getting kids to brush their teeth is sometimes a difficult chore. They fake it or only brush one side. Now Grush brings gaming to the nightly exercise teaching children how to properly brush.
[grush]The app that is included with the connected toothbrush tells kids when they need to move to a different quadrant of the mouth and the proper angle to brush. The game then rewards the child after they do the brushing in the right way.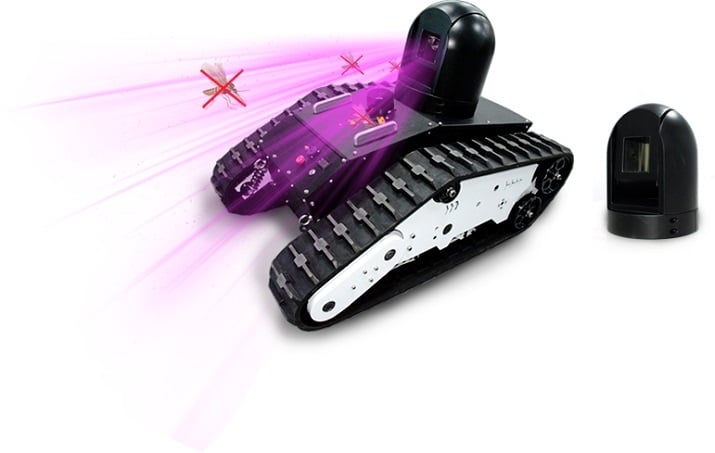 Killing mosquitos has never been so much fun with a robot equipped with a laser. Source: LeiShen Laser Mosquito-Killing Robot
Built like a mini-tank and with motorized tracks, in case you don't want to kill your mosquitoes using an electric zapper, kill them with lasers instead! Forget fly swatters, this robot recognizes mosquitoes using 2D Lidar technology and then instantly kills it with a laser.
The company, LeiShen, says the robot can kill 30 to 40 mosquitoes per second and may be a way to fight off the insects that contain many viruses.