There has been a lot of hype surrounding self-driving cars, you'd be right - and it's showing no signs of slowing.
The world can expect to hear a whole lot more of it as the 2017 Consumer Electronics Show (CES) kicks off this week with a number of new technologies and concept cars make their debut at the annual trade show in Las Vegas.
Here's just a sampling of what is expected to be one of the hottest trends happening during the show.
Harman's Rinspeed Concept Car
Harman's Rinspeed concept car will make its debut at CES offering a look at how autonomous driving will transform driving. The company says its autonomous vehicle technology will include a series of modes and systems that interact with drivers and passengers while in the vehicle.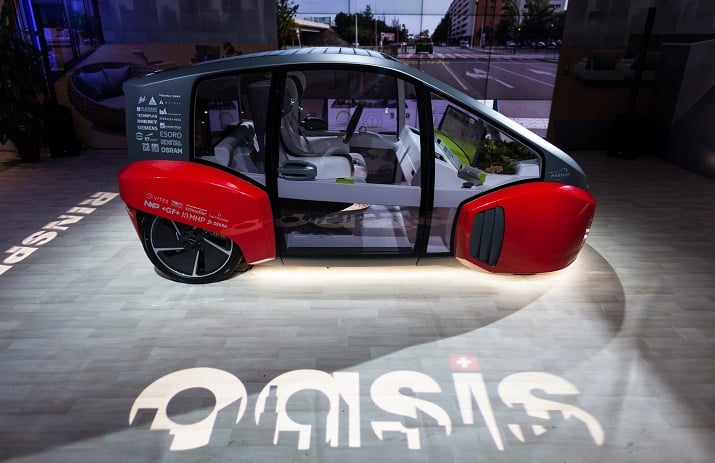 The Rimspeed concept car features self-driving, augmented reality, Internet of Things integration and more. Source: Harman The Rinspeed car includes a complete Microsoft Office suite and voice-controlled virtual assistant enabling in-vehicle productivity to join conference calls, update calendars and more. It also features full-windshield HUD technology and high resolution 3-D maps. With the Internet of things (IoT) integration, the Rinspeed car can connect to services such as car sharing, social media, advanced driver assistance systems (ADAS) monitoring and assessing the surrounding of the vehicle to enhance safety features.
Other technologies in the concept car include an augmented reality concierge that suggests and displays personalized points of interest, Skype connectivity for telephone conversations in real-time and voice-controlled virtual assistant functions.
Renesas' Lincoln MKZ
Renesas is adding a new autonomous vehicle to its development fleet that includes a vehicle-level development platform that is SAE Level 4 and ISO 26262 compliant.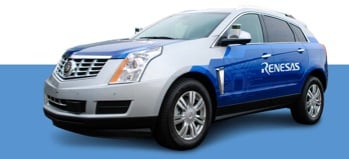 Renesas' driverless Lincoln MKZ includes algorithms for vehicle, lane and sign detection in order to manage path planning, behavior and motion control. Source: Renesas The new concept vehicle will feature upgrades from previous developmental cars that include sensor fusion and forward cameras using Renesas R-car H3 system-on-chip (SoC), 3-D surround view pedestrian and vehicle detection, Ethernet surround view camera enhancements and rear blind spot alert. The driverless Lincoln MKZ includes algorithms for vehicle, lane and sign detection in order to manage path planning, behavior and motion control.
Chrysler's Portal
Fiat Chrysler will debut its electric vehicle concept car, dubbed Portal, which is designed for millennials and comes equipped with vehicle-to-vehicle (V2V) and vehicle-to-infrastructure (V2I) communication technology. Furthermore, the van is capable of Level 3 autonomous driving featuring LiDAR, radar, cameras and ultrasonic sensors. Level 3 driving gives most of the control of the car to the automated technology but still requires an active driver to regain control if needed.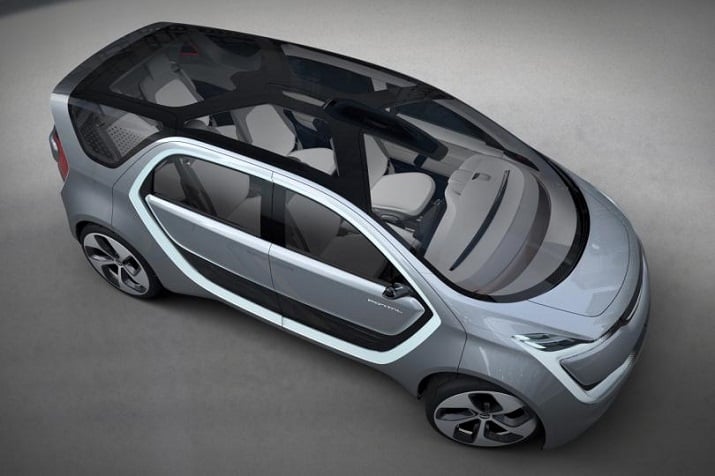 Chrysler's Portal concept car features autonomous driving, 5 feet wide opening doors and a nearly transparent roof. Source: Chrysler One cool thing about the concept car are its doors that are surrounded by lights and change color that is customizable and slide open 5 feet on either side of the vehicle. The entire interior is also connected to WiFi and features a nearly transparent roof that covers the entire top of the car.
Faraday Future's FF91
Not only is the mysterious electric car manufacturer Faraday Future debuting its first electric vehicle at CES but it will include autonomous driving capabilities as well. The FF91 is the first production vehicle from the company and the company claims will feature the first retractable 3-D lidar, one of the main components to its autonomous driving suite.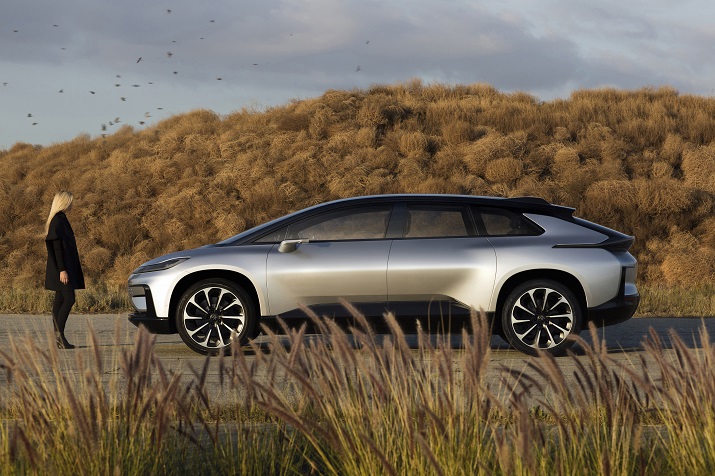 Faraday's first production vehicle, the FF 91, will include 10 HD cameras, 13 long and short range radars and 12 ultrasonic sensors. Source: Faraday Future The lidar system includes 10 high-definition cameras, 13 long and short range radars and 12 ultrasonic sensors. Faraday says the FF 91 will possess more sensors than other vehicles and will replace the standard rearview mirror with a HD display that merges the live feed from the side mirrors and rearview camera into a single, seamless image.
The FF 91 will also include a driverless valet parking feature that allows the car to park itself after the driver exists the vehicle and will include summoning of the car from its parking spot or arrange a time for the car to be dropped off or set to a location. While this technology is not all enabled yet, it will be activated once legislation is passed to include this in vehicles and more testing is accomplished.
ZF's ProAI
Based on Nvidia's Drive PX2 self-driving technology, ZF, one of Europe's top truck supplier, has launched the ZF ProAI self-driving system for cars, trucks and other commercial vehicles for factories agriculture and mining. The system uses Nvidia's AutoCruise configuration to enable companies to build self-driving vehicles
"ZF is enabling vehicles to see, think and act. Nvidia's AI platform lets us take a giant leap forward when it comes to enabling vehicles—whether cars, trucks or forklifts—to think," said Stefan Sommer, CEO of ZF.
The ZF system can process inputs from multiple cameras, plus lidar, radar and ultrasonic sensors allowing the vehicle to paint a 360-degree view around itself, locate itself on an HD map and find a safe path through traffic.