Logitech has ported the Amazon Alexa Smart Home assistant to its Harmony Hub, allowing a homeowner's entire living room to be controlled through voice activation.
With devices such as the Amazon Echo, consumers can now start and stop Harmony activities, control entertainment devices, turn on favorite channels, lower the blinds and dim the lights. The technology also learns a user's pattern of activity, allowing the technology to perform multiple functions with one voice command.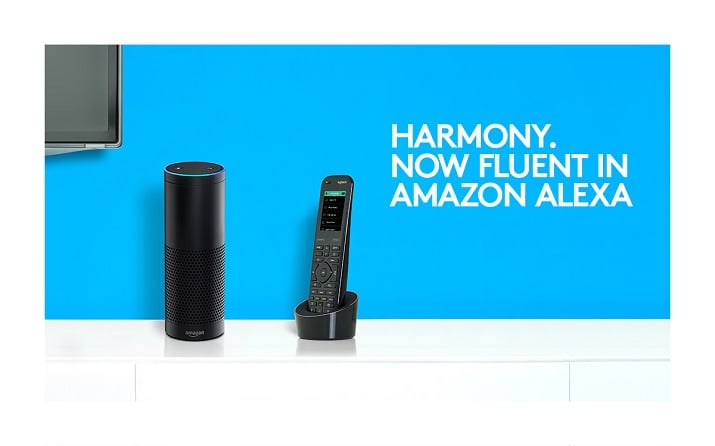 Using Amazon's Alexa voice activation, Logitech's Harmony Smart Home hub can be used to control entertainment applications. Source: Logitech Scenes can also be created with Logitech Harmony and Alexa by simply saying something like, "Alexa, turn on my evening activity." The devices will work together to set the lights a certain way, close the blinds and then turn on the television to a specific channel.
Logitech says it will add more features and controls to its Harmony devices for a greater range of Smart Home controls that will be powered by the Amazon home assistant. The new skill for Alexa will be available in the coming week in the U.S., and in the U.K. in the coming months, the company says.
The skill can be added to Harmony by launching the Alexa application on a smartphone and then searching for the specific skill that will be labeled as "Harmony."