Logitech has introduced a Smart Home switch that allows for the control of lights, music and other consumer devices with a push of a button.
The Pop Home Switch is compatible with numerous lighting, door locks, blinds, music and other product controls, allowing consumers to trigger actions inside the home with different presses of a single button. If a homeowner wants to adjust the brightness in a room or set a scene with the lighting, he or she only has to press a button and the Pop Home Switch does the job. If consumers want to access music, a double press will turn on a favorite playlist.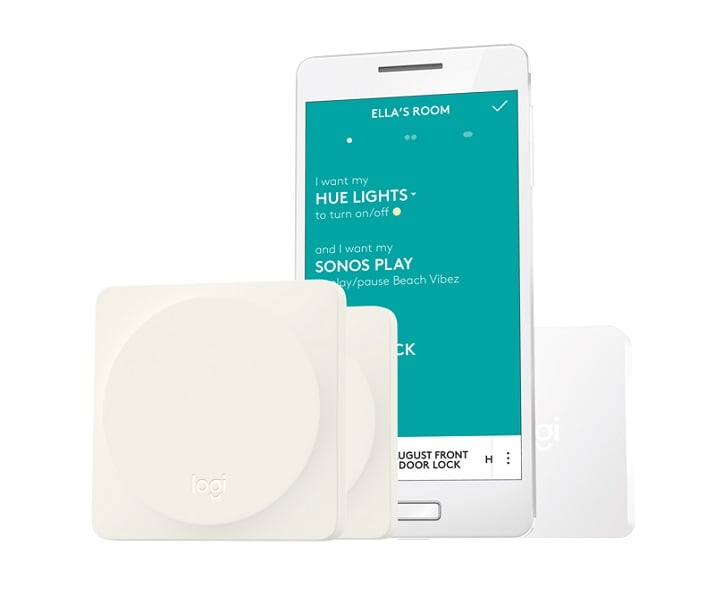 The Pop Home Switch by Logitech is a button that controls the Smart Home devices in a house with the press of a single button. Source: Logitech The Pop switch works via an application for Android and iPhone that scans a Wi-Fi network for compatible devices in the home. Then each device can be assigned to the switch in a single trigger with multiple combinations of product controls that can be set up using the application. So different lighting and music options can be set for different triggers.
The switch can also be paired with Logitech's Harmony hub-based remote that will allow the Pop Home Switch to control more devices in the home, including smart televisions.
The Pop Home Switch Starter Pack is expected to be available later this month priced at $99.99. The Pop Add-on Home Switch is priced at $39.99.
To contact the author of this article, email engineering360editors@ihs.com