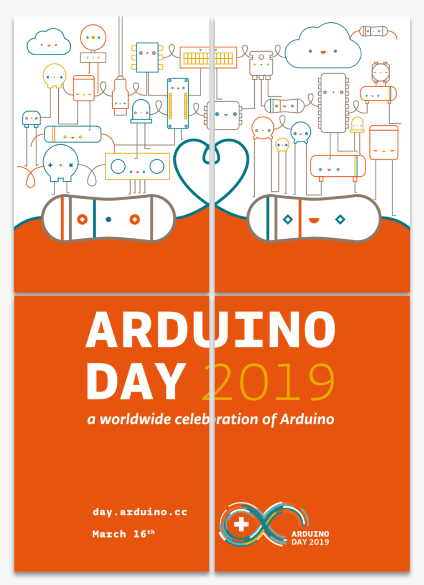 Source: ArduinoA worldwide celebration of Arduino? Sure, why not. Right on the heels of this year's Raspberry Jam, another celebration of open-source computing, Arduino Day 2019 is slated for Saturday, March 16.
The official version happens at the Milano LUISS Hub for makers and students in Milan, Italy. The nearby Italian city of Ivrea was the birthplace of the Arduino project, which interestingly enough took its name from a bar where some of its founders used to meet. But for those who won't be located in the boot-shaped country on Arduino Day, there are currently 243 events scheduled in 68 countries around the world; applications to host an event can be submitted through March 3.
During the live stream of the celebration in Milan, a community project contest tied to the event will have winners announced in seven categories: social innovation, kids and education, home automation, environment and space, robotics, audio and visual arts, and small-scale manufacturing and startups. The contest, which can also be entered through March 3, seeks inspirational, problem-solving projects that represent "the core values of Arduino Day": ingenuity, innovation and social good.