The Smart Putter is the only club on the market that is able to indicate exactly the level and aim of the putter while 3D analyzes the speed, tempo and rhythm of the golfer's swing. The Smart Putter was built to help golfers strengthen their game by taking advantage of the highest tech available.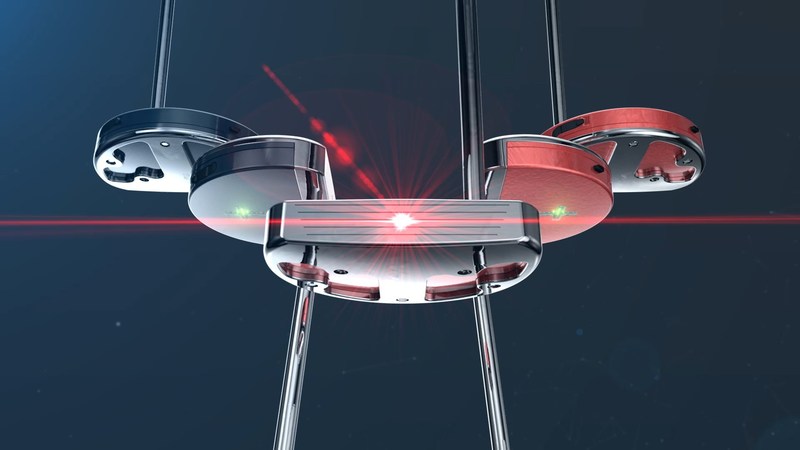 SmartGolf is set to release its second product, the Smart Putter, known as the only golf club on the market to precisely indicate the level and aim of the putter and lets you analyze your stroke with 3D analysis of your speed, tempo and rhythm. (Source: SmartGolf)
The Smart Putter is the second product from SmartGolf. This is the first analysis system with a 3D avatar that shows the golfer's muscle movements so they can improve their swing.
This club isn't just a simulator. The accompanying app has a 3D avatar that allows for real-time motion analysis. By using the putter, the golfer can receive guidance from the app and develop muscle memory to improve the game.
The putter is built with LED level indicators and a laser aimer. This guarantees a level that is balanced and a squared putt. It also has Bluetooth connections to the app so the golfer can monitor and compare putts with past strokes to learn what they need to fix. It can be used on the field without the technology if the golfer wishes. The 9-axis sensors offer precise and accurate stroke analysis. The SmartGolf app is free for iOS, Android and Windows and it has some features that can be used without the putter.
The Smart Putter is available on the SmartGolf website and will be in retail locations later in 2018. It retails for $300. It is a tool all golfers will love!