The 5GCHAMPION research consortium, coordinated by Leti, a research institute of CEA Tech, and the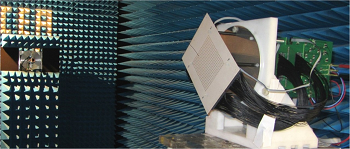 Source: LetiElectronics and Telecommunications Research Institute, will demonstrate the world's first 5G platform from Feb. 20-22, during the 2018 Winter Games. The group of 21 universities, research institutes and companies from Europe and South Korea is organizing a symposium, "From 5G Challenge to 5GCHAMPION Trials at the IoT Street near the Winter Olympic Venue," to be held in Seoul, Feb 23 at the Conference Hall, Content Korea Lab (CKL), K'OCCA 16th Floor, 40 Cheonggyecheon-ro, Jung-gu, Seoul, from 9 a.m. to 6 p.m.
The consortium developed a fully integrated intercontinental 5G network proof of concept that was deployed at the PyeongChang Olympic host city, Gangneung, two years ahead of the official launch of 5G networks. The 5G system proof of concept to be demonstrated combines state-of-the-art terrestrial wireless communications, including future key enablers such as mmWave access, with disruptive satellite communication.
Visitors will be able to experience the network while riding the 5GCHAMPION bus between event venues in Gangneung. Wearing virtual-reality glasses, they can "visit" almost instantaneously and in 3D a site in Oulu, Finland, via a 5G intercontinental connection developed by the project teams. The data-transfer speed on this proposed 5G mobile network is 2.5 gigabits per second.
The project team also investigated new 5G waveforms for satellite communication and algorithms to enable 5G "while on the go" while traveling at up to 500 kilometers per hour, such as on high-speed trains.