In 2018, the world of mobile communications is set to begin its seismic shift to 5G earlier than expected. 5G mobile networks will allow a higher density of mobile broadband users, will have much more support for device-to-device communications and will be more reliable than the current 4G-LTE networks. With faster upload and download speeds as well as lower latency, the new 5G standard will transform mobile communications and challenge internet service providers as the primary means of accessing the internet from a home or business.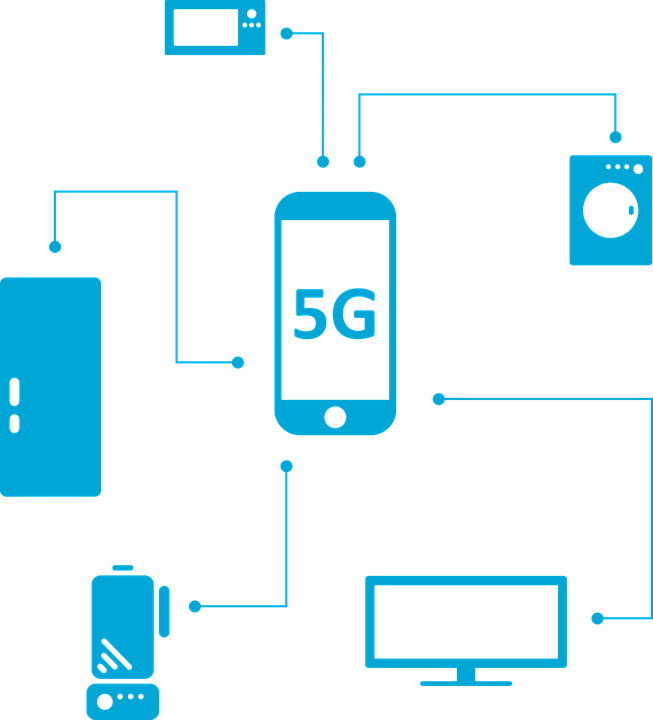 In addition to providing faster speeds, 5G networks are also designed to work better with smart devices, as well as provide broadcast-like services and lifeline communication in times of natural disaster. Carriers, chipmakers, OEMs and OSATs have been preparing for this next-generation (5G) wireless standard for many years, as mobile systems and base stations will require new and faster application processors, basebands and RF devices. Originally planned for rollout after 2020, carriers have pulled the timeline forward by two years with the first 5G standards approved in December of 2017. With specifications in place, the rollout of 5G can begin in 2018 and carriers have already announced their plans.
The Korean telecommunications giant KT is leading a project to demo 5G in South Korea at the 2018 Winter Olympics. KT is working with Samsung Electronics, Nokia, Ericsson and Intel. The partners are expected to provide 5G wireless broadband connectivity at 1.2 Gbps, much faster than commercial 4G rates of 20 Mbps. Olympic attendees will be given access to live-streamed content at Gangneung Olympic Park and other Korean Olympic venues. 5G capable technologies such as 360-degree virtual reality viewing and holograms of Olympic athletes will be available to demonstrate 5G's capabilities. KT says it will provide a wireless network that can host 250,000 devices simultaneously.
AT&T plans to roll out 5G mobile internet for users across a dozen cities in the United States by late 2018. "With faster speeds and ultra-low latency, 5G will ultimately deliver and enhance experiences like virtual reality, driverless cars and immersive 4k video and more," explains Melissa Arnoldi, president of AT&T technology and operations. Verizon is also planning to roll out 5G in select cities in late 2018 starting with Sacramento. Verizon has partnered with Samsung who will provide routers and radio frequency planning services for the initial 5G rollout.
The internet of things (IoT) is expected to continue its remarkable growth in 2018. To help the market mature, Sigma Designs recently announced its new 700-Series Z-Wave platform. The Z-Wave 700-Series is a long-range, low-power, backward-compatible platform with integrated software tools to enable a whole new generation of Z-Wave sensor devices. The 700-Series will drive the battery-powered device trend, empowering artificial intelligence and machine learning systems to utilize sensor data and make smart homes smarter, safer and more connected.
According to Raoul Wijgergangs, VP of Sigma Designs' Z-Wave Business Unit: "Sigma's Z-Wave 700-Series chip will completely reshape the meaning of smart home. It opens opportunities for new classes of sensors that weren't possible before while making remarkable improvements to existing device categories. The 700-Series is creating a path to full home installations, moving from tens of Z-Wave devices per home to hundreds."
Wireless power transfer is another technology expected to grow rapidly in 2018. The iPhone X, released in late 2017, introduced wireless charging through a Qi-compatible pad or dock. A recent patent filing from Apple hints that wireless charging on a dock may soon evolve to become over-the-air wireless charging near a dock. Since 2014 Apple has been working closely with a company named Energous, which recently received an FCC certification for its first-gen WattUP Mid Field transmitter that can power up devices at a distance of up to three feet away.
Just as communication signals have become wireless over the past 20 years with Wi-Fi, 4G LTE and Bluetooth, it appears that the next 20 could be spent replacing the power wires on our computers and phone chargers. One of the major weaknesses of the IoT has been the devices' dependence on battery power. The new Z-Wave protocol has been created to reduce power consumption while extending range. No doubt wireless charging will help the IoT get even more life out of batteries or even eventually replace batteries with over-the-air power.
The 21st century has seen wireless technology become more sophisticated and pervasive. This trend looks to continue into 2018 with the beginning of the 5G network rollout, the maturing of the IoT and an early attempt at wireless over-the-air charging. These wireless technologies will undoubtedly work together to create a more interactive, connected world. 5G has been specifically designed to work well with the IoT and both the IoT and mobile devices have much to gain from wireless charging. These wireless technologies and others will make 2018 an exciting year for tech innovation.