We told you recently about five trends to watch at CES 2018, and noted that we'd have more to say about one of them — wearables — when British tech magazine Stuff announced the picks for their annual Wearable Tech Awards.
For the full list, click here. Here are a handful of our favorites: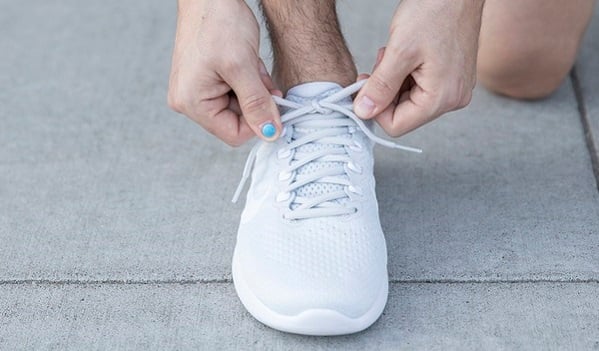 The UV Sense attaches to a user's thumbnail. Source: L'Oreal.
L'Oreal UV Sense. This battery-free, water droplet-sized sensor sticks to your thumbnail, and tells you when you're exposing yourself to too many ultraviolet rays. The device is powered by a user's mobile phone and can store up to three months of data on the accompanying mobile app. At nine millimeters in diameter and less than two millimeters thick, it's designed to be worn for up to two weeks at a stretch. It also comes with additional adhesives for re-application. L'Oreal says that the UV Sense will be available on a limited basis in the U.S. for the 2018 summer season, with a global launch to follow in 2019. More information on availability will be available on the website for the La Roche-Posay skincare line.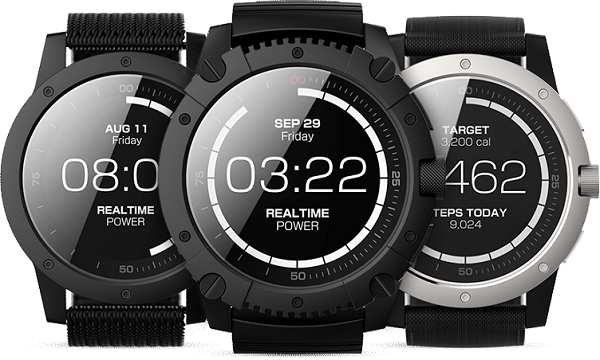 Matrix PowerWatch X (center), along with the original PowerWatch models. Source: Matrix Industries.
Matrix PowerWatch X. Stuff opines that most people will probably say the biggest annoyance of owning a smartwatch is the constant need for plugging it in to recharge the battery. Enter the PowerWatch, which gets its charge from a far more convenient spot: the user's body heat. The company says this is the only smartwatch to feature a power meter to display how much electrical power you are generating. The original device (MSRP $199) actually started shipping late last year; the new 'X' model ($279) adds notifications and increased water resistance. Both can measure calories burned, steps walked and sleep quality.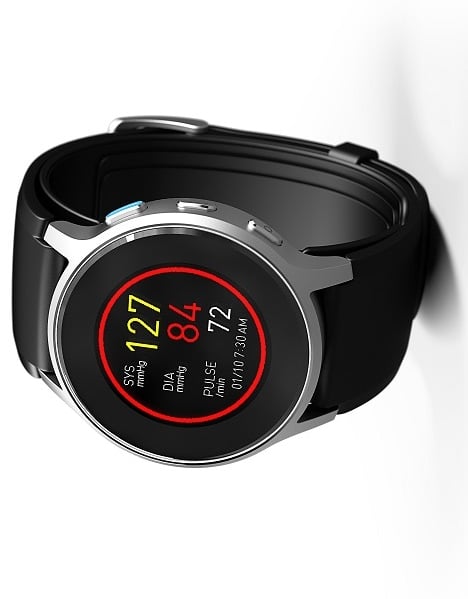 The Omron HeartGuide measures your blood pressure. Source: Omron Healthcare.
Omron HeartGuide. Omron Healthcare calls this wristwatch-like device the first oscillometric wrist blood pressure monitor, which means that it uses the same method of measuring blood pressure as an automated cuff. A patented watch band made from a flexible synthetic five times stronger than steel allows it to inflate when taking a reading, while also maintaining its shape. The Omron Connect app syncs with the device via Bluetooth, allowing heart health data to be stored, tracked and shared with healthcare providers. It can even be programmed to take a blood pressure reading while you sleep. Availability is expected in late 2018, pending FDA clearance.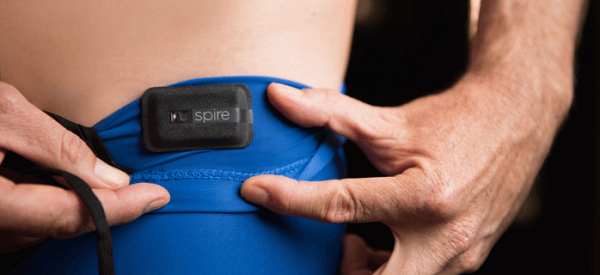 The Spire Health Tag can be integrated into a 'smart' swimsuit.
Spire Smart Swimsuit. Tracking your swimming workout is more challenging than tracking other types of exercise — at least until now. This new line of new swimwear integrates the Spire Health Tag, a slim, lightweight device that can track, log and analyze data automatically. No buttons to press: You just put on the suit and start swimming. The tag syncs to your smartphone via Bluetooth, and needs no charging. Starting in spring 2018, SwimOutlet.com will offer a $30 upgrade option to turn one of its swimsuits into a smart suit.