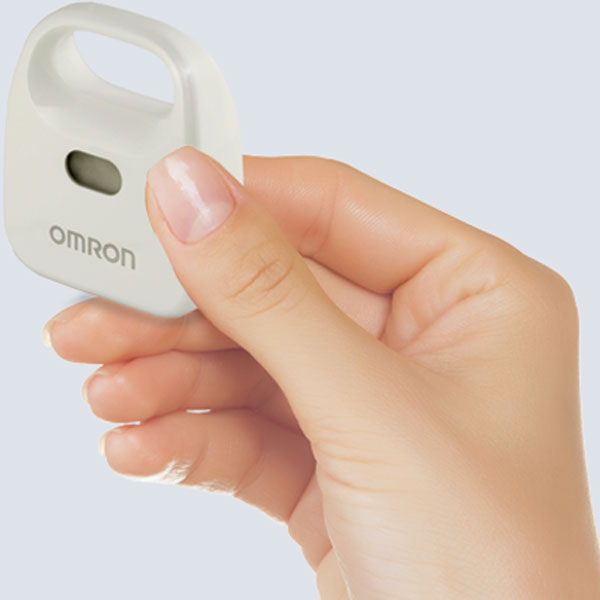 OMRON's 2JCIE-BL01 sensor. Image credit: OMRONMouser Electronics is now stocking the 2JCIE-BL01 environment sensor from OMRON Electronic Components. The sensor is designed to detect the surrounding environment and is compact and battery-operated with seven sensing capabilities. Developers can use the 2JCIE-BL01 in applications like home remote monitoring, building automation, outdoor weather monitoring and factory environment monitoring.
The OMRON 2JCIE-BL01 environment sensor measures and collects data for many environmental factors, including temperature, humidity, light, ultraviolet (UV) index, barometric pressure, sound and acceleration (3-axis). The sensor transmits the collected data via Bluetooth® low energy (BLE) technology over the cloud using a free smartphone app. The sensor has a communication range of about 10 meters and a data output rate between 1 second and 60 minutes. Developers can set the threshold value so the app will notify users of environmental changes, abnormal readings from the sensor and uncomfortable conditions through push notifications. They can also set the device to transmit sensor data in broadcaster mode, which enables an environmental monitoring system in combination with gateway devices.
OMRON'S 2JCIE-BLG01 environment sensor is 46 mm x 39 mm x 15 mm and weighs 16 grams with the battery. To learn more about this new sensor, visit the Mouser site.