Autonomous has launched SmartDesk 3, the worlds first AI-powered standing desk. It is designed to anticipate your needs and enables you to work smarter by taking care of everyday tasks.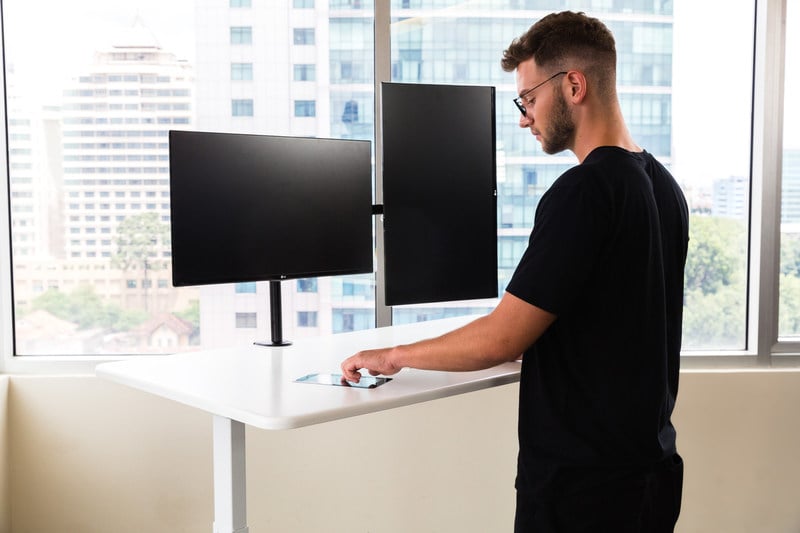 The Autonomous Smart Desk 3 AI-powered standing desk (Autonomous)
It is standard in all traditional motorized sit-to-stand desks to have electrical up and down controls. But the SmartDesk 3 features an integrated display that is powered by the Autonomous Smart Office AI that controls your music, can order you food, request an Uber or remind you to take a break.
The SmartDesk has an activity log that tells you how long you have been working, sitting or standing and suggests when you should sit or stand. The desk can adjust Spotify, Nest and more. The SmartDesk learns from your habits over time and learns your preferences. It makes further adjustments for you to optimize work and relaxation. The Meet and Great options notify you of upcoming meetings through integration with Google Suite to keep you on schedule. The desk has a Shortcut option that works with your computer's software. You just have to open Google Suite, Slack and use gestures for common shortcuts on the SmartDesk 3 screen. It can also suggest options for you for lunch and instant delivery because it is integrated with Delivery.com. With one touch on the desk, it can order you an Uber. The SmartDesk 3 also has a fully functional SDK to allow you to create apps.
The SmartDesk 3 will be priced at $549 with free shipping. It is made in Yonkers, NY. To learn more about this product, visit the Autonomous site here.