A new gesture-controlled hi-fi speaker has been launched that uses artificial intelligence and 3D infrared sensing to bring a new type of music listening experience to the home.
Firemoe's AIUR 360° Air Gesture Control Hi-Fi Speaker contains a complex pattern of recognition algorithms embedded in software and combined with a 15 mm sensor module to detect more than 10 types of hand movements and gestures as far away as 11 inches.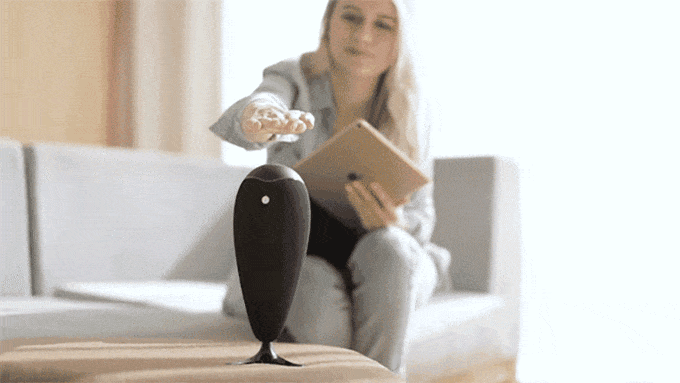 There are gesture controls for changing the songs, adjusting the volume, playing music, pausing music, track control and more. The AIUR includes Bluetooth 4.2 and has a rechargeable 6,000 mAh on-board battery that allows for up to 12 hours of streaming music. It is also water-resistant so it can be used outside or in a bathroom.
The sound quality is based on Firemoe's technology of "F-Round" for echo cancellation and noise reduction. It uses DSP technology and 3D surround sound for clear sound through two stereo speakers. The system can be placed on a table or desk via a tripod, on the ground with a floor stand or can be hung from a hook.
Unlike typical speakers that use only one or two gestures, AIUR uses an advanced core technology featuring 3D infrared sensing that is more nuanced and sensitive than competitors. The complex pattern recognition algorithms embedded in the software, combined with a high-tech 15 mm sensor module, allow the AIUR to accurately detect over 10 types of hand movements and gestures up to a range of 11 inches. And the LED light adds a life-like quality and conveniently signals changes made by gesture control.
AIUR has launched a Kickstarter campaign in order to drum up support to mass produce the devices as well as establish brand recognition. To learn more about the campaign, click here.