Ekahau has announced the launch and general availability of the new Ekahau Sidekick™ site survey device. Ekahau Sidekick™ is a comprehensive wireless design device that allows for faster measurement of wireless networks and provides Wi-Fi spectrum analysis.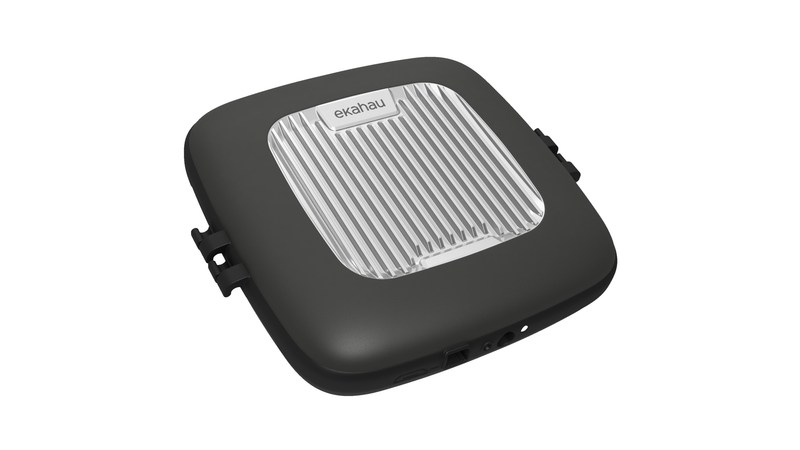 Ekahau Sidekick™ (Ekahau)
Wi-Fi is mission-critical to businesses; over 55 per cent of internet traffic is generated over Wi-Fi and site surveys are at the core of a good network design. A site survey walk-through is required to validate any enterprise Wi-Fi network to ensure sufficient coverage and performance with minimal interference. The Ekahau Sidekick is an all-in-one measurement device that streamlines the site survey process by replacing and outperforming the USB hubs with improved reliability, accuracy and convince. The Sidekick makes the site survey process faster with state-of-the-art radios, so it takes less time for the wireless engineer to measure the wireless at the site.
The Ekahau Sidekick was built with the goal in mind to make measuring high-quality Wi-Fi networks faster, precise and easier. After two years of development with input from the Wi-Fi community, the device is ready for release.
Customers will benefit from system integrators who design and maintain networks for their customers. They will also have access to enterprise network engineers across all business types who maintain and expand the existing wireless networks.
Ekahau Sidekick is battery powered and provides eight hours of Wi-Fi site survey time. Ehakau Sidekick comes with a messenger-style carrying strap and enables multiple ways of carrying it of convenience and ease of use.
The device connects to a laptop or tablet that is running the Ekahau Site Survey & Planner. The measurement data of the wireless local area network (WLAN) collected during a site survey with Wi-Fi signal strength, noise, c-channel interference, network configuration information and comprehensive spectrum analysis. The measurement data is visualized as real-time graphs and heat maps of Wi-Fi network coverage and performance.
Ekahau Sidekick has two enterprise-grade 802.11ac adapters previously only seen as enterprise Wi-Fi access points. It includes an ultra-high-resolution spectrum analyzer capable of up to 20 sweeps per second on both 2.4 and 5GHz bands simultaneously.
The hardware for this device is available for order today from Ekahau and its global partner network. The Ekahau Sidekick works with the Ekahau Site Survey (ESS) software applications.
To learn more about this new device, visit the Ekahau site here.