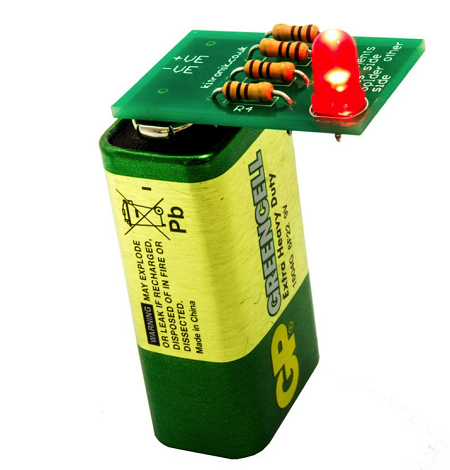 The 'Learn to Solder Pack' is designed for teaching. Source: Kitronik.British company Kitronik, a provider of resources and products designed to get people involved in electronics and coding, has just launched a "Learn to Solder" pack.
Appropriate for classroom use, the kit is designed as a low-cost introduction to the skill of soldering. It provides all of the parts and PCBs required for a class of 25 students. The kit, along with its supporting materials, provides step-by-step guidance for a particular task: soldering four resistors and one LED to a PCB, before pressing it to the terminals of a 9 V battery to check if it works. Guidelines are also included for students to self-assess and troubleshoot their work.
According to the company, it can be used successfully even by teachers with a limited knowledge of electronics. For more information on the kit, click here.