GE Appliances' FirstBuild micro-factory has been hard at work cooking up an oven that will change the way you cook pizza at home. This pizza oven is much faster than traditional at-home pizza ovens. It has the power to cook a Neapolitan-style pizza in…wait for it…two minutes. The Monogram Pizza Oven is not only easy to use, but it also doesn't require ventilation or an electric power source.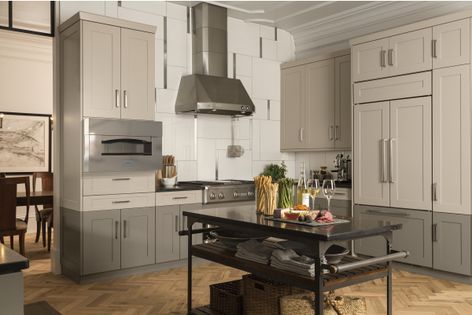 GE Appliances develops an ultra-fast pizza oven: 2 minute rapid bake (Source: GE Appliances)
The pizza oven is in development at FirstBuild, a subsidiary of GE Appliances. FirstBuild is where ideas are tested and developed into a product, sometimes in just a few months. Users, developers, engineers and community members interact with each other to improve the product and ensure that the customer's needs are being filled.
During research and development of a new oven, the team found that there was an opportunity to fill a need in the home professional pizza oven market. They found that many customers want to make great homemade pizza in their own kitchen, and the Monogram Pizza Oven was born. The developers wondered: could an electric pizza oven produce the same delicious pizza that a wood-fired pizza oven can? Engineers solved this problem by building a "digital pizza."
The "digital pizza" is a collection of sensors that gather and analyze oven data and heat transfer inside an oven. "After connecting it to the computer's Adafruit data recorder, we inject a precise amount of water into each sensor, and then measure the temperature and the rate of water evaporation to compare pizza ovens with different styles," a FirstBuild member said.
The oven starts at just under $10,000, but the hefty cost has not stopped pizza lovers who want good pizza at home. The oven requires minimal installation, so this seemingly high price tag is nothing compared to the cost of installing a coal-fired or wood-fired home pizza oven.
The Monogram Pizza Oven is currently being sold in the United States. To learn more about this new pizza oven, visit the GE site.