Will robots take your job? Who knows. But for now they're making pizzas at California-based
Zume Pizza
. The company was founded by two friends Julia Collins and Alex Garden, who intended to change the way the world eats. Not only are they working on that, but they've also employed some robotic employees in the process. The company's four robots work hand-in-hand with humans to make pies. If that wasn't enough, the Zume team has just launched the world's first Food Delivery Vehicle so that pizzas get baked on the way to hungry customers.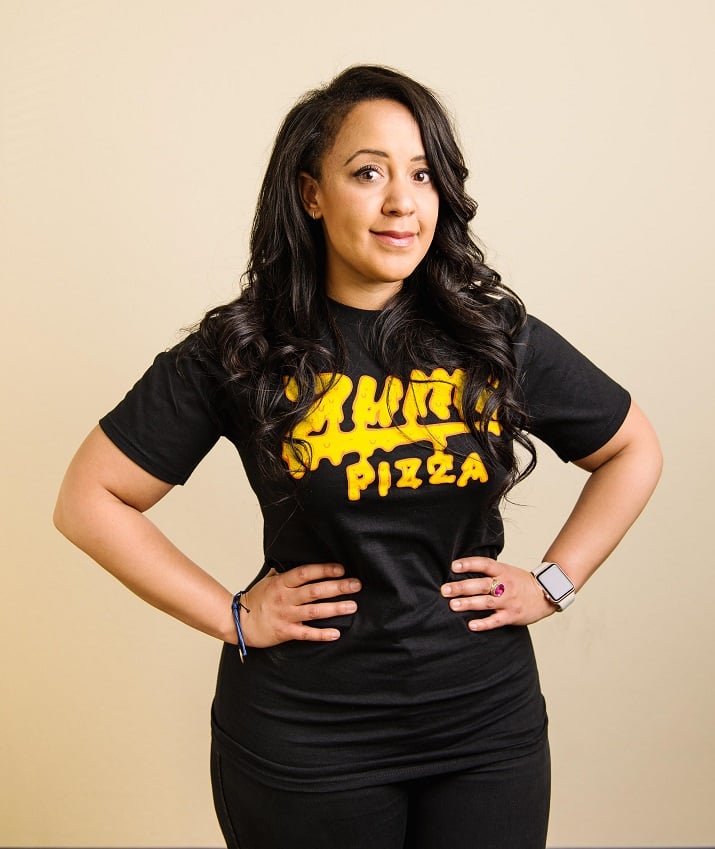 Julia Collins
Collins tells Electronics 360 about the company's history its robots, and newly launched vehicle.
What's the story behind Zume Pizza? Did the company always intend to recruit the help of robots?
My co-founder Alex Garden first ideated our "Baked On The Way'" technology after talking to an owner of several pizza franchise locations, just sitting next to him on a plane, about the downsides of the business - weak unit economics, rigid delivery structure, no room for flexibility with ingredients, customer complaints from cold, soggy pies, etc. From there the idea sparked, to take on the massive pizza delivery market, but do it better.

Alex's original plan was to create a way to bake pizza en route to you and didn't have anything to do with robots - that came later. A few years after that fateful flight, Alex and I connected and started fleshing out a rough idea for a pizza company that was based on one founding principle - that every person has the right to high-quality food at a fair price. From there, Zume Pizza was born.

The evolution of automation and the ability to garner the power of intelligent, next generation robots is allowing Zume Pizza to put better food on America's tables.

How advanced are the robots you employ? Is there room for upgrades and further development?
Our robots, Bruno, Marta, Jojo, and Pepe, are very advanced and completely proprietary to Zume Pizza. There is always room for improvement of course; the robots still act up from time to time! However, one big focus is on developing new robots to continue automating our pizza prep line.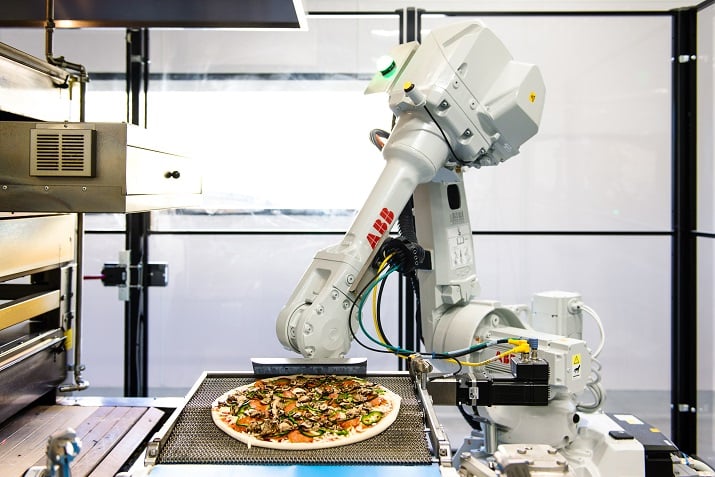 Bruno, one of the company's pizza-making robots.

Tell us a bit about the role robots play in your business? How many robots have you staffed so far?
Currently, we have four robots on staff - Bruno, Marta, Jojo and Pepe. Our proprietary pizza-making robots - we call them 'P-Bos' - are part of our team, and work collaboratively with the human employees to make our pies.

We've only staffed these four robots so far, but are working on adding more!

What is Zume up to at this time? I've read that the company was beginning to set up food trucks equipped with robot pizza-makers. Can you tell us a little bit about this?
We are announcing the launch of the world's first Food Delivery Vehicle. Featuring 56 specially designed ovens, our patented "Baked On The Way" (BOTW) technology eliminates dwell time -- or the period of time a pizza is spent outside the oven while en route for delivery. This enables us to make pizza without chemicals or preservatives typically used to prolong shelf life, or in the case of traditional pizza delivery, the time your order sits in the back seat of a car before it's delivered.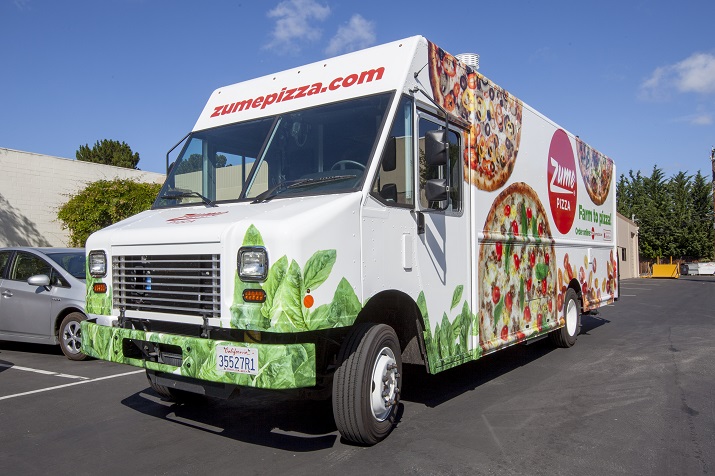 The world's first Food Delivery Vehicle uses "Baked on the Way"

We've become accustomed to delivery pizza arriving greasy, lukewarm, and packed with preservatives, but it doesn't have to be that way. At Zume Pizza, we're delivering healthier pizza that's finished baking minutes, or even seconds, before you get it in your hands. This means our pizza is always hot, fresh, and free of chemicals and preservatives.

Does the company think robots are better workers than their human counterparts?
Of course not! Our human employees are incredibly talented in their roles - whether it's tossing dough or chopping fresh produce - but, many of these kitchen tasks are repetitive and can even be unsafe, which is why we are working to automate these tasks.
Jobs are sacred to us, and humans will always be part of the Zume Pizza team. We're proud to offer all our employees highly competitive wages, full health benefits, shares in the company, and varied opportunities for growth into different departments based on their interests, such as engineering, customer success, or marketing.

What challenges/limitations come along with staffing robots?
Robots can malfunction and sometimes they don't do exactly what you want them to - you can't just talk to them like a human employee. So, dealing with technical issues can be tough, but our entire team is familiar enough with the technology that remedying any problem is usually a quick fix.

Testing new robots has also been a very time-consuming experience. You definitely have to put more time and effort into training a robot than training a human, but in the end, it's worth it!

Now that Zume is beginning to change the pizza-making business, what other technology can we expect the company to implement in the future, in order to revolutionize the process even more?
We're working to develop some new robots right now and eventually automate the entire line. We're also looking into creating additional Delivery Vehicles so we can serve our delicious pizza to even more customers.

In your opinion, which businesses can benefit most from the addition of robotic employees?
Robots are great for automating repetitive tasks, which makes them perfect for the restaurant industry. Beyond that, I could see them replacing some other dangerous jobs, like on a factory line or in auto repair, but the possibilities are really endless - I have trouble picturing an industry automation wouldn't benefit.

In fact, since the dawn of the Industrial Revolution, technology has increasingly created higher-paying, safer, more creative jobs - not less. One of our top priorities as a company is to create high-quality, stimulating careers for our employees, and automation allows us to do just that.