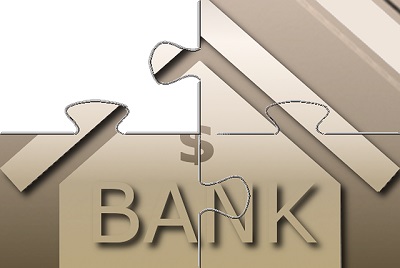 Blockchain, an incorruptible distributed ledger technology (DLT), is poised to revolutionize the mortgage finance industry. The DLT records subsequent blocks of data and is being implemented as a digital vault that aims to increase document management efficiency. It has the capability to supply a complete history of secure, transparent, unalterable closing documents that can be traced back to loan origination.
Digital Mortgages
The concept of the digital mortgage was introduced after the subprime mortgage US crisis that was experienced from 2007 to 2010. Critics claimed that by expediting the loan origination process it would undermine the financial obligations being made when purchasing or refinancing a home, however, the performance of Quicken Loans' RocketMortgage program that proceeded to fund $7 billion in loan originations by year's end after a 2016 SuperBowl ad exemplifies its success.
RocketMortgage allows potential homebuyers to qualify for a loan and lock into interest rates in less than 10 minutes. It does not facilitate lending to sub-prime borrowers or change underwriting standards but rather expedites the loan origination process.
The concept of using blockchain, as is being introduce by Factom, a blockchain as a service (BaaS) company, is to securely capture all loan closing documents in a digital vault. Traditionally the innumerous parties involved operated independently where mortgage broker documents, titles, surveying records, insurance documents and other real estate agreements were written up and later revised until a final set of loan documents was established and agreed upon. Aggregation of all of these documents in a distributed database facilitates audits and third party reviews with unalterable historical records.
Factom Harmony
Factom Harmony is an all-inclusive digital audit vault that can be integrated with existing imaging or document management solutions. The platform is based off their Apollo data management solution and captures historical records of each file from origination to close.
Loan origination documents submitted in Factom Harmony are secured, unalterable and time stamped. As the original documents are preserved, subsequent documents provide complete transparency into each decision being made as well as recording what changes have been made and who made them.
Additional functionality offered through Factom Harmony includes access control for multiple parties, rejection of duplicate documents, and generation of a complete final set of documents for each closed loan that is both authentic and unalterable.
Benefits of Blockchain
Blockchain eliminates wasted time and implements quality controls that reduce the possibility for human error. It is a consensus-based DLT that can be orchestrated to optimize the value chain by implementing digital payments and smart contracts that increase productivity by carrying out agreed upon actions when pre-set conditions are met. The possibilities it offers to the current mortgage value chain are, however, even more vast as it could find integration into public records such as the department of land registry that holds historical records of deeds, titles and rights of way.
Conclusion
The opportunity to digitize and remodel the mortgage industry is apparent, but before wet signatures and hard copies are replaced by digital signatures and a digital vault, several hurdles need to be overcome.
The underlying costs associated with loan origination have tripled since 2006 and the overhead of implementing a digital system needs to be financially attractive. Service providers like Factom need buy-in from a large financial institution like Quicken Loans, Citigroup or Deutsche Banks, and implement a solid marketing campaign that attracts buyers in the same way that RocketMortgage did in 2016.
Governance and regulations will also have to be addressed as the emerging technology lacks any established standards. As blockchain evolves to host sensitive data and at larger scales there will be a need for regulations that define who validates which transactions and what limitations each entity has when accessing these records in either read-only or read-write modes.
Resources:
Factom Harmony Takes On the Mortgage Industry