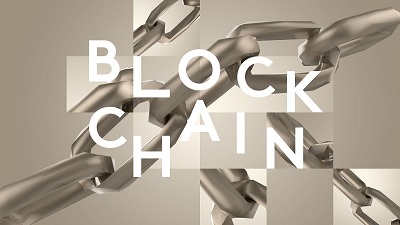 Image Credit: Davidstankiewicz | CC BY-SA 4.0
Blockchain technology is a distributed database technology conceptualized by Satoshi Nakamoto in 2008. It allows concurrent users to simultaneously access and make edits to a shared document in real time. The technology alleviates delays and sharing issues when collaborating with third parties. Rather than being left in the dark awaiting feedback, a single version of a document is hosted by millions of computers simultaneously while the live version remains publicly visible to all parties.
Security
Blockchain serves as a virtually incorruptible digital ledger. No centralized version of a document exists, and each transaction or save point is validated by a user's address. Furthermore, access to the platform requires a private key or password and every ten minutes a block is recorded that serves as a self-audit. Consequent records or blocks are linked creating a chronological record that is inherently resistant to alteration. To override and hack a single document a user would need to simultaneously access and edit all records simultaneously.
It cannot be controlled by any single entity and has no single point of failure as the documents remain connected to a distributed system. Each transaction is validated and recorded in a distributed system of registers allowing for a heightened level of transparency and ensuring the highest degree of accountability.
Applications
To date the largest market for blockchain technology has been in finance. The decentralized technology eliminates the middleman expediting transaction records with written user verification. The concept also allows a user's personal reputation to become increasingly transparent.
Business transactions on e-commerce sites like eBay and Amazon give insight into a user's track history and can easily identify merchants that fail to uphold fair trade agreements. Through use of blockchain a user's reputation is fully transparent and publicly accessible and could prove to be a superior method for identifying trusted suppliers.
Future markets for blockchain are now just unfolding and 2017 is suggested to be a pivotal year as it is a year for implementation when the technology will either generate revenue or vaporize. From blockchain-based timestamping of supply chain records, file storage, data transfers, land registry and stock trading to governance and election records, the decentralized database could soon spread as the invisible backbone to many processes that exist in virtual space.
Resources:
What is Blockchain Technology? A Step-by-Step Guide For Beginners