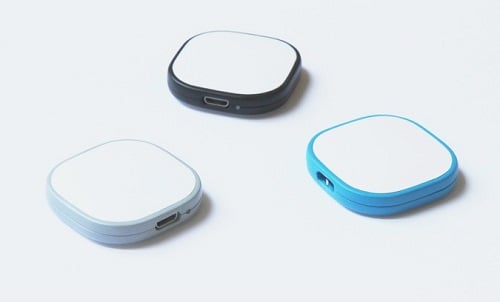 The Magpie can attach and track any object. (Source: Magpie)When your dog gets loose and lost in the neighborhood, it may take several painstaking hours to retrieve him and sometimes, sadly, you never do. And, while it doesn't have the emotional ties to losing a pet, losing luggage causes much stress and frustration.
Magpie is a tiny, smart dongle with built-in GPS that can be attached, clipped or stuck to any object or animal in order to track them at any time and any where. The gadget is lightweight and small enough that it hides easily on objects, animals or even in a child's backpack in order to learn their location.
For parents, the Magpie provides a geo-fence alert. If they wander too far away from where you want them, you get an alert. If your child needs you, the Magpie can be squeezed to ring your phone, even when it is on silent.
The device can be attached to a dog's collar, a drone, a bike, or even a car. The gadget is waterproof, dustproof and built rugged to withstand anywhere your pet or drone goes. It is charged via a micro-USB port and is built with a microelectromechanical system (MEMS) accelerometer for GPS tracking.
Currently, the Magpie is on Kickstarter, where it has already met its goal. Go there to learn more about the gadget.