Imagine playing Pokémon Go but instead of using a smartphone, all you need is your brain.
We have seen how researchers are examining how to the use mind control to make a robotic arm pick up and move objects. Now one company wants to apply mind control to augmented reality (AR) in order to enable a new realm of gaming.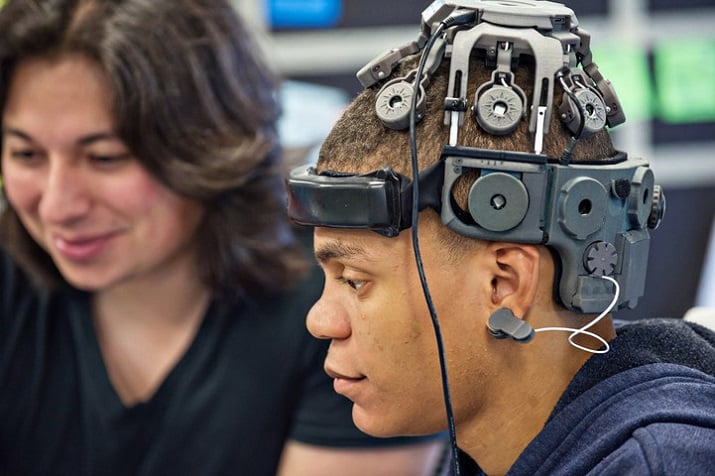 An AR headset fitted with Neurable's technology allows the human brain to control objects using the mind. Source: Neurable Neurable is developing a brain-computer interface that interprets intent based on brain activity, enabling real-time control of software and connected devices using the mind. The company is developing a software development kit (SDK) to allow integration of the technology into virtual and AR content and headsets.
The SDK would allow developers to create hands-free control over objects and AR without the use of eye tracking or voice commands. Users can control menus and options in AR displays, or create magic and cast spells in virtual reality (VR) games without a controller. The technology uses dry-electrode sensors to record brain activity and is wireless to avoid impairing users' movement, Neurable says.
The company, which recently raised $2 million in funding, plans to license its SDK to manufacturers of AR/VR headsets and to content developers. The technology is compatible with all current AR/VR headsets, such as Oculus Rift, HTC Vive and Microsoft's HoloLens. The kit also provides plug-in support for game engines Unity and Unreal.
The SDK will be released to select developers in the second half of 2017.