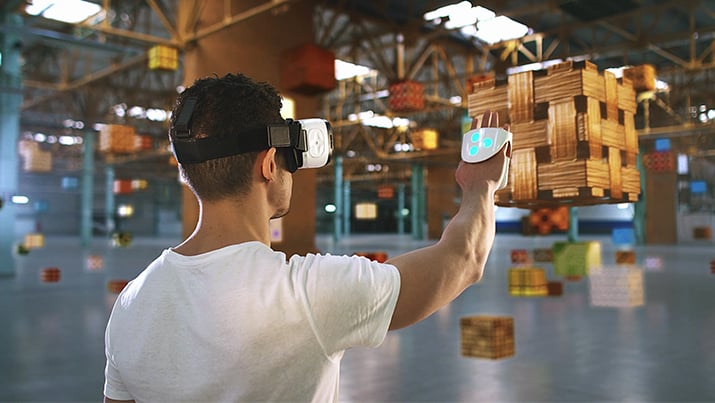 An Indiegogo campaign launched on May 31 by Singapore-based startup Hapto is raising funds to build "a virtual reality controller unlike any other in the world."

The company is aptly named: the device promises a realistic haptic, or touch-related, effect for users, allowing them to move freely in virtual space and feel objects as if they were real — touching, holding, throwing, wielding as weapons and so on.

According to Alexander Khromenkov, CEO and founder of Hapto, medical research went into the design of the device. "For many years we studied the latest medical research on how the human brain forms tactical feelings," he says. "Once we understood the science, we created a system that fully reproduces the impact on the brain when a person interacts with an object."

In 2013, the company created the first Hapto prototype after collecting $100,000 in funding on Kickstarter. The new device has been completely redesigned with a mechanism consisting of 20 "pushers" configured and programmed to provide a haptic effect that matches the sensation of touching an object in the real world. It also features movement-capturing light circles, an accelerometer or gyroscope for rotation detection and motion detection and four buttons for basic game or app navigation.

Hapto says that the controller is ergonomic, adjustable to any hand and easy-to-use. It is compatible with PCs and Android devices, as well as most popular VR headsets and platforms, including Samsung Gear VR, Oculus Rift, Google Cardboard, HTC Vive, Google Daydream and Merge VR Goggles. Support for more devices will soon be added, and developers can use Haptop's SDK for integration into games.