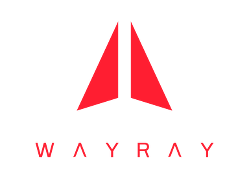 WayRay, a Swiss developer of holographic augmented reality (AR) navigation systems for cars, will demonstrate its AR solutions at CES 2018 in Las Vegas, Nevada, during January 9-12, 2018.
Technologies to be presented include:
- NAVION, the world's first ever holographic AR navigator
- An advanced version of the embedded Holographic AR Display
- True AR SDK for Holographic AR Displays
- Element, a gamified car tracker for smarter driving
NAVION is to be showcased after 4 years of R&D. For OEMs, WayRay will demonstrate the new multicolored version of the world's first holographic AR Infotainment System for cars. Following the first successful demo in the Rinspeed Oasis Car at CES 2017, this year we are proud to show off its newest version, with an extremely wide field of view and even smaller projector's volume. For developers, WayRay will demo its True AR SDK and announce the AR Developers Contest & Hackathon with a total prize fund worth $160,000.
NAVION is the first True Augmented Reality car navigation system. Placed on a dashboard, it shows directions, trip details and displays real-time indicators for things like pedestrians, points of interest or road hazards with no headgear or eyewear required. NAVION can operate in a hands-free mode to get the driver safely to the destination, and responds to simple voice commands or to unique hand gestures.
Another WayRay attraction at CES 2018 is a multicolored Holographic Augmented Reality display device designed to transform the windshield into a new medium of information. This version has the greatest field of view on the market and is capable of multicolored virtual objects creation, and shows relevant information at a comfortable distance for users' eyes — from 3 feet to infinity.
True AR SDK is a set of libraries and tools for third-party developers to build AR applications that run on Holographic AR Displays. The SDK also has the AR Holographic Display simulator, a tool for testing and debugging the behavior of the app content under different FOV and display locations, in various cars. True AR SDK runs on Ubuntu 16.04 and supports C++ and GLSL with binding to other programming languages.
Element is an insightful interactive car tracker for smart driving. It tracks a driver's activity at the wheel and overviews driving performance.