Google's plans to roll out an autonomous vehicle that would come without a steering wheel or pedals may have been put on hold.
The search engine giant and smartphone maker may now be looking to partner with existing car manufacturers to install its self-driving technology in future automobiles, according to a report from The Information. This follows another recent report stating that Apple was following a similar course of action with its own automotive plans to abandon its electric vehicle (EV) project in favor of developing autonomous driving technology.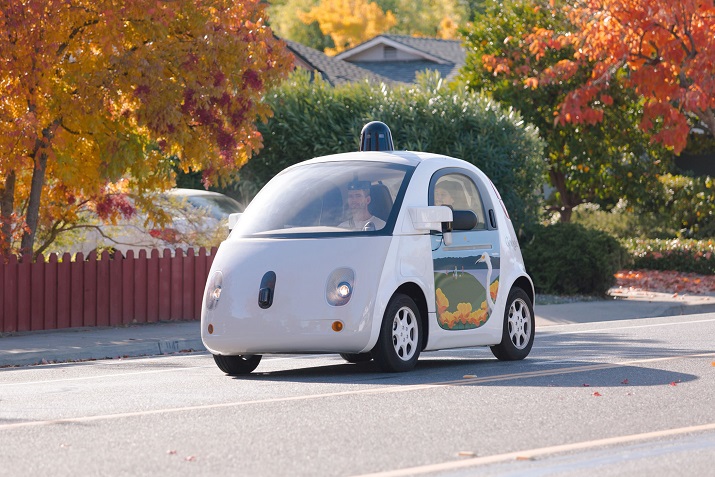 Google may be transitioning from developing its own car to selling autonomous driving technology for existing cars. Source: Google The automotive market is a tough area to break into, with heavily entrenched competitors that have, for decades, competed for market share worldwide. Plus there are costs and research associated with creating a vehicle in the first place. It is far easier and cost efficient to develop technology associated with a car.
While Apple's project was more or less a rumor and never confirmed by the company, Google has had cars on the road since 2009, testing its technology and claiming to have driven more than two million miles in self-driving vehicles across the Western US. So abandoning the project is a much bigger deal in terms of how much Google has already invested in autonomous driving.
One reason may be the sheer number of projects that have been cropping up during the course of Google's testing. Almost every major automotive player has announced plans for partial or full autonomous functionality, and automotive start-up companies such as Tesla have also been heavily involved in this area.
In fact, autonomous driving trials to rival Google's own have already started, including Volvo's test in Sweden (Read: Volvo Begins Autonomous Driving Project in Sweden), Uber's project in Pittsburgh (Read: Video: Uber Begins Self-Driving Ride-Hailing Service in Pittsburgh) and nuTonomy's Robo-Taxis in Singapore (Read: nuTonomy Begins Self-Driving Car Trials in Singapore for "Robo-Taxis").