A host of new pilot projects is emerging to test different types of on-demand riding services -- whether these be autonomous or otherwise.
Just last week, Aptiv planned to launch a self-driving fleet of 30 cars in Las Vegas through the Lyft network. Last month BMW and Daimler said they were merging mobility services with one of the goals being car sharing. This piggybacks on recent announcements that Google's Waymo is slated to begin a program this year for ride-sharing through its autonomous vehicles, as well as Uber's own program in Pittsburgh and Arizona, nuTonomy in Singapore and Ford's planned fleet.
Now, Drive.ai will begin an on-demand, self-driving car service in Frisco, Texas that will drive on public roads through busy office locations and popular retail, dining and entertainment options.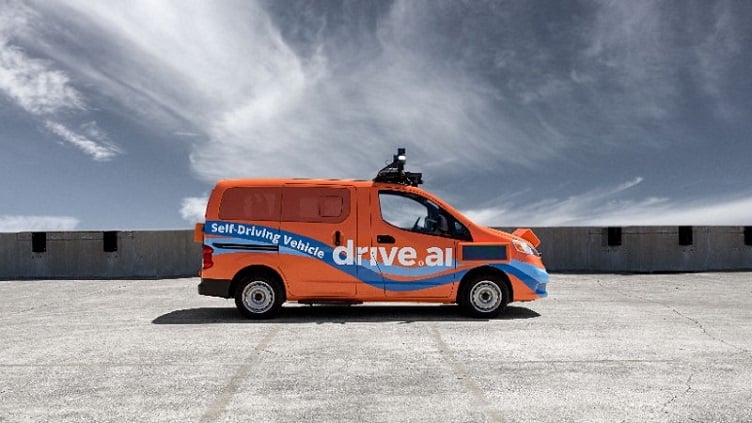 The orange Drive.ai vehicles will eventually be passenger-only rides. Source: Drive.aiThe company said the goal is to solve the "last mile" transit problem where moving between areas that are too far apart to walk but too close to drive as well as places where parking is always an issue. Using an app, members of the community can call an autonomous vehicle on-demand; the local government will administer the service.
The pilot program will initially include a safety driver that will be able to take control of the car if needed. The company said it plans to remove the driver in favor of a chaperone in the passenger seat – who will educate riders on self-driving technology while also attending to the vehicle. The final phase will involve passenger-only rides.
During the rides, the self-driving cars will be connected to Drive.ai's tele-choice technology, which provides remote operator calling if extra assistance is needed.
The company said it chose Frisco as the test city because it is fast growing and the city can benefit from self-driving cars providing residents and local businesses transportation without increasing traffic.
Drive.ai's self-driving platform began in 2015. Since that time the company said it has built a full stack system from the ground up with deep learning technology at its core. This deep learning first approach allows the system to work across a range of geographies and vehicles while solving mobility issues that cities and residents face.
The system includes mapping, perception, motion planning, localization, fleet management, tele-choice, communications and a mobile app.
The orange vehicles will be labeled as self-driving for easy recognition during the pilot project to communicate and convey the vehicles' presence to other drivers and pedestrians. The driving range will also be limited to a geo-fenced area so that all vehicle routes can be mapped and predictably managed by the local team monitoring the pilot project.